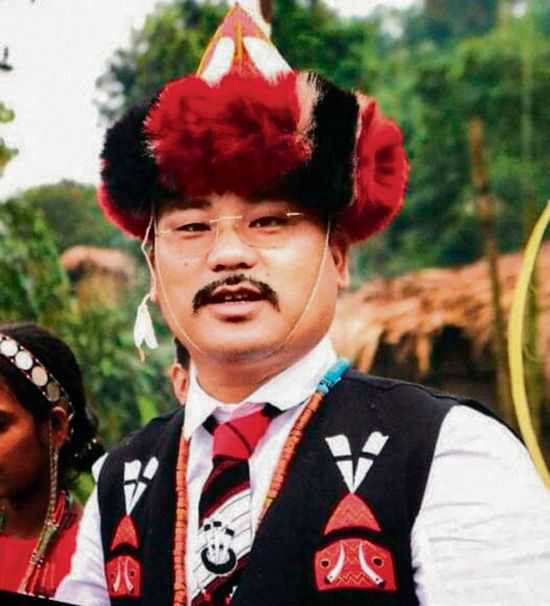 Vappala Balachandran
Vappala Balachandran
Ex-special secretary, cabinet secretariat
It is regrettable that we do not know much about our seven North-East states, barring perhaps Assam, and the problems they are facing even after 72 years of Independence. Traditionally, that region has received indifferent attention from politicians and bureaucrats due to its remoteness and also because Arunachal Pradesh, Manipur, Meghalaya, Mizoram, Nagaland and Tripura have only two members each in the Lok Sabha. In the late 1990s, IAS and IPS officers posted to North-East cadres were called 'suitcase bureaucrats' who lived only out of their suitcases and who had no interest in that region except as visitors. One Home Secretary admitted at a high-level conference that North-East affairs were always listed on the last day even in National Development Council (NDC) meetings attended by CMs. That is why local politicians complain that no Central government has given as much attention to their security as to that of frontline states like Punjab or Jammu & Kashmir.
The killing of Arunachal Pradesh MLA and National People's Party leader Tirong Aboh along with his son and nine others in Tirap district on May 21 is a glaring example of the deadly cocktail of insurgency and drug trafficking in that region. At first, the killing was suspected to be the work of the NSCN (IM) [National Socialist Council of Nagaland-Isak-Muivah], which had signed a ceasefire pact with the Government of India in July 1997. Initial reports suggested that they were unhappy with Aboh for having contested the elections against their wishes. The NSCN (IM) has now denied its involvement and blamed other fringe groups or Indian agencies who wanted to wreck the peace talks. One report also suggested that the killing had an opium connection.
A study by the SATP (South Asia Terrorism Portal), India's dependable compendium on terrorism, reveals the amazing fact that these seven states have 60 'active' insurgent groups and 67 'inactive' formations, many in common for all states. Many are nothing but criminal gangs with political facades to gain acceptability and as a short cut to gain power, hoping that one day the authorities would engage them in talks. They use the resources they earn through illegal cross-border trade in illicit arms and drugs.
In 2005, Myanmar was the world's second largest producer of illicit opium (380 metric tonnes). Myanmarese insurgent groups like the United Wa State Army or the Shans are deeply involved in this trade. In the same year, United Nations Office of Drugs and Crime (UNODC) listed India as both a 'destination' and a 'transit route' since it was wedged between the world's two largest illicit opium production areas of Golden Crescent (Afghanistan, Iran and Pakistan) and Golden Triangle (border of Thailand, Laos and Myanmar) dominated by the Wa State Army. The UNODC's 2019 report said that the production in 2018 dropped to 520 from 550 metric tons in 2017. Clashes between rebel groups were reported. A major clash took place on June 9, 2007, near the Moreh check point (Manipur) between the Kuki National Army (KNA) and the Manipuri UNLF in which at least 11 persons were killed. The UNODC also said that Tatmadaw (Myanmarese army) has been motivated to enforce the UN plan on drugs since Southeast Asia had seen a strong shift toward synthetic drugs.
However, the NSCN (IM), with which our government had signed the Framework Agreement on August 3, 2015, has been publicly exhibiting its cross-border interests, thus interfering in our own security relationship with Myanmar. Would we have allowed this in regard to Kashmiri separatists? This is despite our interlocutor for Naga talks assuring the Parliamentary Standing Committee on Home Affairs that the government signed the agreement after the NSCN (IM) agreed on a settlement within the Indian federation with a 'special status', which was a departure from their earlier position of 'with India, not within India'. The committee was also informed that the boundaries would not be touched.
On May 19, 2019, the Nagalim Voice, the official website of the NSCN (IM), issued a statement on behalf of the 'Government of the Peoples' Republic of Nagalim' (GPRN, their parallel government) protesting against a raid on Nagas in Myanmar "in the guise of flushing out the Meitei armed groups — UNLF, PLA and ULFA from Assam is a naked and deliberate violation of human rights." The GPRN added: "Placed under such situation, we Nagas cannot stay aloof from what our fellow Nagas in the east under Myanmar occupation are going through at the hands of the Tatmadaw. We are one Naga family and we express profound solidarity with them at this critical stage of their suffering." It was left to an Indian national daily to publish the correct version on May 20 that the Myanmar army had launched an operation on May 17 to drive away Indian insurgents taking shelter in Naga villages in their territory and forests. Nearly 200 members of the ULFA, Bodos, and Manipuri rebels were found staying in the official camp of the NSCN-Khaplang (Burmese Nagas) group at Taga. The Khaplang group, which had signed a ceasefire agreement with the Myanmarese army, was instructed to not give shelter to insurgents.
The NSCN-IM has been found taking liberties with the rules framed by the Ceasefire Monitoring Group finalised in October 2002, specifying its official camps. Recently, it created a tense situation by occupying a location at Siaha village in Ukrul district without authorisation that was noticed by the authorities only on April 25 during an aerial reconnaissance. It took a lot of effort by the local Tangkhul Naga leadership to persuade it to vacate the illegal occupation by early May. The results of its predatory actions and cross-border connections are suffered by the innocent civilians in North-East states.
(The writer had organised the secret talks between NSCN-IM and PM Narasimha Rao on June 12, 1995, which paved the way for the ceasefire in 1997)
All readers are invited to post comments responsibly. Any messages with foul language or inciting hatred will be deleted. Comments with all capital letters will also be deleted. Readers are encouraged to flag the comments they feel are inappropriate. The views expressed in the Comments section are of the individuals writing the post. The Tribune does not endorse or support the views in these posts in any manner.