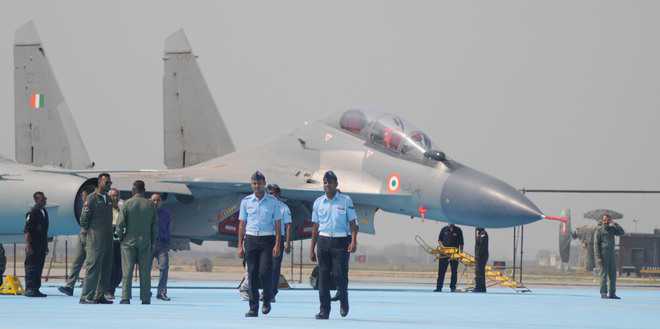 editorial@tribune.com
Kuldip Bhatia
Ludhiana, November 15
Yet another step forward has been taken for acquisition of land measuring 161.27 acre at Aitiana village in Raikot tehsil of this district for setting up an international airport at Halwara. The relief and rehabilitation (R&R) report for the land owner families to be affected from acquisition of land as required under Section 18 of the Right to Fair Compensation and Transparency in Land Acquisition Rehabilitation and Resettlement (LARRA) Act 2013 has been approved by the Commissioner of Patiala Division in the capacity of Relief and Rehabilitation Commissioner (Patiala Division).
Granting nod to the R&R submitted by the Greater Ludhiana Area Development Authority (GLADA) vide his office letter no. MS/6226 dated October 29, the Commissioner said the approval was subject to the condition that all provisions laid down in the Act had been complied with.
The proposed international zirport at Halwara, third in the state of Punjab after Amritsar and Mohali, is to be constructed over 161.27 acre at Aitiana village and land acquisition notice was issued by the Department of Housing and Urban Development on July 17 under section 11 of LARRA Act 2013. The airport is to be jointly constructed by the Airport Authority of India and the Punjab Government (through GLADA).
The R&R report mentions that out of the total land proposed to be acquired for the project, 150 acre was privately owned and 90 families cultivating this land were likely to be affected. Ownership of the rest of the land vested with the state government.
In the report, prepared under section 16 of the Act after mandatory 'social impact assessment' of the project-affected families and public hearing of all stake holders, it has been proposed that a one-time resettlement allowance of Rs 50,000 would be granted to each family in addition to compensation of land at the rate of Rs 5.50 lakh per acre.
Timeline
December 3, 2018: Project gets nod from Punjab Cabinet
December 20, 2018: MOU signed between Punjab Government and AAI for the project
February 28, 2019: Notification issued under Section 4 (1) of the Act for Social Impact Assessment
May 2, 2019: Public hearing of persons likely to be affected by acquisition of land under Section 5 of the Act
July 17, 2019: Notification for acquisition of 161.27 acre land in Aitiana village issued under Section 11 of the Act
September 2019: Public hearing of land owners held
October 2019: Approval of Relief and Rehabilitation scheme from Commissioner, Patiala Division
December 2019: Data collection for transfer of compensation amount to land owners
December 2019: Disbursement of compensation and resettlement allowance to land owners