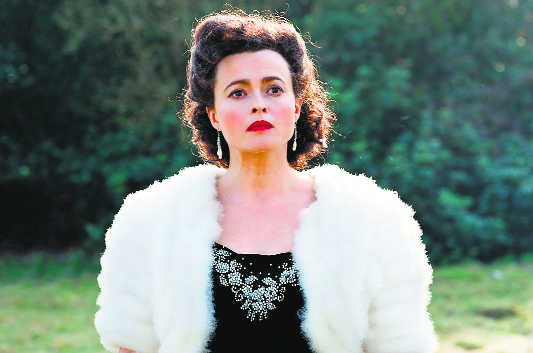 Salil Desai
With Nandita Das' directed biopic Manto garnering critical acclaim as well as audiences' appreciation, the focus has now shifted to Ludhiana's other famous son, Sahir Ludhianvi.
Bollywood, taking a cue from the West, is going to pay tribute to one of its most famous artists with a biopic on his life — capturing his idealism, inner conflicts, vanity, self-destructive tendencies and his love interests.
Both British and Americans have made biopics on some of their famous authors. Iris (2001) based on British writer, Iris Murdoch, Capote (2005) featuring American author Truman Capote, Enid (2009) on famous children's author, Enid Blyton and Trumbo (2015) based on American screenwriter Dalton Trumbo.
Iris is a touching film on Iris Murdoch's inevitable decline afflicted by Alzheimer's and her husband, John Bayley's tender love for her, as he struggles to look after her. Director Richard Eyre juxtaposes their present and past through superb flashbacks, which reveal the nature of this childless couple's lifelong relationship — unequal, contradictory and yet abidingly deep. Despite her own unfaithfulness, Iris considers her husband the centre of her existence, while the shy, sensitive John possesses the super-human ability to forgive and love her beyond himself. Kate Winslet and Judi Dench, playing the young and old Iris Murdoch, respectively, have delivered spell-binding performances. Jim Broadbent as the aged, frustrated yet gentle John Bayley gave an Academy Award winning performance while Hugh Bonneville as young John, too, was remarkable.
In Capote, Phillip Seymour Hoffman, has essayed the Oscar-winning role of Truman Capote. Directed by Bennett Miller, the film subtly captures the basic duality and hypocrisy intrinsic to many authors — the ability to feel deeply, empathise and understand human frailty and yet unabashedly manipulate people only to gain insight into their stories. The script dwells on Capote's relationship with two murderers, who killed a Kansas family in 1959, which inspired him to write his famous novel, In Cold Blood. Rivetingly realistic, the film shows how Capote gains access to the murderers, secures the confidence of one of them, Perry Smith and teases out the story, bit by bit, as the case drags through the criminal justice system.
Enid, directed by James Hawes, shattered the public image of Enid Blyton. That the creator of Secret Seven, Famous Five and Noddy was not a gentle and affectionate woman, but a cold, calculating and selfish person, who treated her children and husband quite shabbily, comes as a rude shock and reminds us how different reality can be from perception. Helena Bonham Carter played Enid Blyton, with hard-as-nails frostiness. The film shows how she uses, mistreats and divorces her first husband, Hugh Pollock (Mathew Macfadyen), who was also her first publisher, and then deprives him of visitation rights to meet their daughters. There is another scene where Enid hosts a party for children, in keeping with her public image, while keeping her own daughters away from it.
Trumbo, directed by Jay Roach narrates the ordeal of Dalton Trumbo, Hollywood's highest paid screenwriter of his time. He was persecuted, even jailed by the US government for suspected Communist sympathies during the McCarthy era, which led to his blacklisting by Hollywood as well. With his livelihood and finances threatened, the feisty Trumbo, played marvellously by Bryan Cranston, adopts guerrilla tactics for survival. First, he convinces his friend Ian McLellan Hunter to sell and take credit for his original screenplay, Roman Holiday and then starts writing screenplays for B-grade films under a pseudonym. In fact, one of his screenplays, The Brave One, even won an Academy Award which Trumbo could not claim. Eventually his rehabilitation started when actor Kirk Douglas and director Otto Preminger defied the ban on him and engaged him for their films, Spartacus and Exodus, respectively.
The film had several fine performances, by Helen Mirren, who plays Trumbo's chief tormentor Hedda Hopper, a Los Angeles Times gossip columnist and Diane Lane as Trumbo's wife Cleo.
Like Manto and now Sahir, these films are worth watching because they capture the elements of utter fragility, vulnerability, sensitivity and desolation of authors.
Top News
New legislation aims to regulate Net | Wants Google, Faceboo...
First US ex-Prez to face such ignominy
On world tour, Altman has pushed for IAEA-like agency to mon...