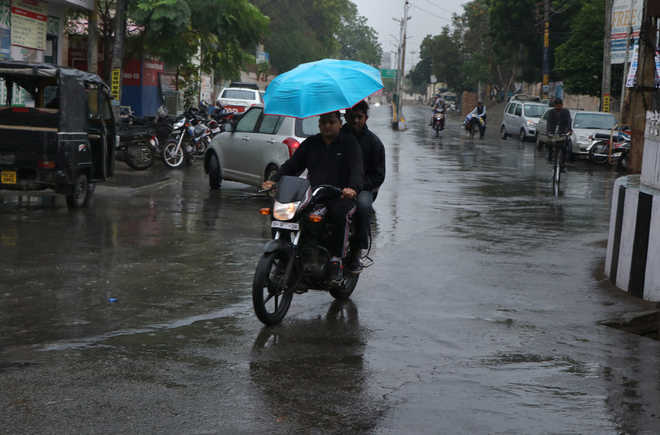 Tribune News Service
Bathinda, November 16
Residents on Saturday woke up to light showers in the morning, bringing much-needed respite from smog.
The menace of stubble burning has ended as a majority of the paddy farmers have disposed of the stubble in one way or the other. Farmers who were still planning to set the residue afire may not be able to do so due to high moisture content in the stubble.
Dr Vitull K Gupta, health activist, said light showers had settled the dust for the time being. Patients suffering from respiratory ailments would be much relieved. "Drizzling was much-needed to get relief from smog, which had caused respiratory problems and irritation in eyes," he added.
But, light showers have affected the wheat crop, which has been sown recently, in the district.
Beant Singh, a farmer from Mehma Sarja village, said, "Rain during the sowing of wheat crop is always a serious concern as most of the farmers have purchased expensive seeds this time. Thereafter, light showers on Saturday have left farmers worried although not much loss has been reported yet."
Jaswinder Kumar, Assistant Development Officer, Goniana block, said there was no impact of light showers on the crop sown with happy seeder or zero drill.
In the past few days, the air quality in the city was dipping owing to stubble burning, leading to haze and smog.