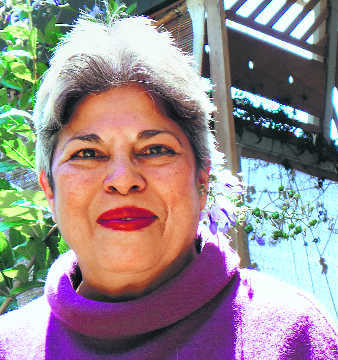 Raaja Bhasin
Dragging me out of the hills in summer has never been easy. There is a thing or two that I could teach about making excuses, both lame and plausible, and in the varied manner of how heels can be dug well and hard. There is an effort involved in dislodging me from here. Some has to do with the temperature in other parts of the country. Some has to do with both the gentle and the magnificent nuances that nature chooses to display at this time of year: bright daises under the deodars or the frenzy of a summer storm. This is one time that I love my backyard of woods, valleys and wildflowers even more.
A couple of years back, in the heat of mid-May and quite happily, I was off from the proper hills of the north to a small lit-fest at a place that some call a hill-station, Khandala. Smaller events like this, unlike that Kumbh Mela of litfests, the Jaipur one, allow one to meet and actually have conversations of some substance. This is where I met Tanya Mendonsa and it may be added that it was her ubiquitous tin of beedis that initially attracted a fair bit of attention.
When recently, her latest book of poetry arrived, it had nothing to do with tobacco and tendu leaves. The Fisher of Perch seems to have been inspired by her own backyard, the Coonoor area transported to the gardens of the mind.
This is a gentle celebration of nature: its beauty; its power to give life and sustenance. There are lines where you can almost feel the texture of the words and what they hold:
It seems that all life should be like this,
To open like the rose
to let go
and trust the soil it falls on.
Or then this:
I think that I was brought here
to this small stretch of water
discover my soul,
so that it gradually learned to flow.
Repeatedly I'm told: 'Nobody reads poetry anymore. No one publishes poetry any more. No one buys books of poetry anymore.'
If all or any hold true, we are the poorer for it. This well crafted volume of some three score pages is testimony.
Top News
Police say bomb-making literature recovered from hideouts of...
Opposition parties slam CM Eknath Shinde; demand sacking of ...
The survey says Yadavs are the largest in terms of populatio...
The Nobel Peace Prize will be announced Friday and the econo...
Ajmer RPF said necessary action is being taken in this matte...