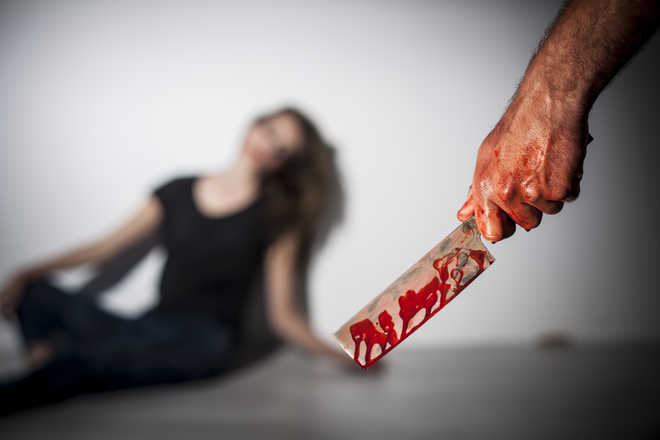 Kanwalpreet
It is a gripping story of greed and corruption. The author takes the reader through a roller-coaster ride. The unexpected twists leave the reader shocked at the turn of events. The suspense is not allowed to slacken at any stage. The plot revolves around the death of a couple. However, what seems to be a simple case of suicide draws the police into a web of intrigue. Senior Inspector Saralkar observes behind the facts which reveal a debt-ridden husband killing his unfaithful wife. The murder leads the police to a seven-year unresolved case in another state. The intriguing question is how the murder of one man by his two partners has any connection with the murder on record.
The plot is handled deftly and does not get lost in the many characters that enter the story at different points. A mystic, Baba Rangdev, is thrown in, as are his accomplices who are petty criminals. That his ashram is a den of deceit and shady dealings is a foregone conclusion. However, the ashram is but a tiny speck in the whole conspiracy.
A woman trapped in a man's body provides more intrigue but the unexpected seems to be Desai's forte. The role of a corrupt police officer comes under scanner but there are other honest ones like Saralkar, PSI Motkar and Inspector Hegde who discharge their duties in a befitting manner that we makes retain our belief in the police and the system. What complicates the plot is the role of a woman who helps people by past-life regression techniques.
There are other suspects who are either interrogated by the police or lead the police to their target. But every clue further complicates the case and Saralkar is at his wit's end to find the truth.
Working beyond the call of duty, the police team is at their best. Saralkar's determination to bring culprits to the book rubs on his team. The author transfers his own excitement to the characters as well as the reader. The suspense is so well-built and the pace so well-maintained that it is only at the fag-end that the reader manages to start putting together the clues into a coherent reality which are a foregone conclusion in the brain of the ace-detective, Saralkar. The end is shocking and leaves the reader reeling. The writer has deftly handled the plot, weaving it with so many shades. The novel, a part of Inspector Saralkar Mystery series, fulfills the promises of being a baffling mystery which needs acute observation coupled with intelligence. And Saralkar accomplishes this well in the august company of Salil Desai. The writing style is easy and the plot is absorbing. It is difficult to put down the book till the mystery is solved.