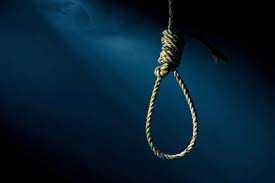 vinaymishra188@gmail.com
Tribune News Service
Chandigarh, June 18
A 21-year-old girl, who was to get married in July, reportedly committed suicide by hanging herself at her house in Bapu Dham Colony, Sector 26, today.
According to the police, the victim has been identified as Shanu, alias Khushbu. During investigation, the police learnt that the victim was to get married on July 7 with a native of Uttar Pradesh.
Her sister was at home when she took the extreme step. "Her parents had gone to UP to distribute wedding cards, while her brother, who works in a night shift, had gone to work and her sister was sleeping," said a police official. She locked herself in a room and committed suicide. The incident came to light around 9 am where her brother reached home.
The door was broken open and the police were informed about the incident. She was rushed to the GMCH-32, where doctors declared her brought dead.
Inquest proceedings have been initiated into the matter by the police at the Sector 26 police station.
Mohali death was suicide
The woman, who had fallen from the 11th floor of Purab Apartments in Mohali last night, had actually jumped off to commit suicide. This was stated by Inspector Manphul Singh, SHO of the Sohana police station, here today.
The victim, identified as Simrat Kaur, had succumbed to her injuries while undergoing treatment at a hospital last night. Manphul said Simrat had jumped off from the 11th floor last night.
"She was living with her husband in a rented accommodation at Purab Apartments. The exact reason behind the suicide is yet to be ascertained," said Manphul, while ruling out any foul play.