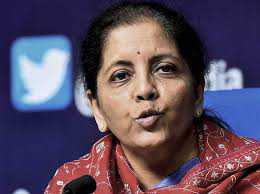 New Delhi, September 17
The Finance Ministry is working on one more booster dose to give a leg-up to the economy that has hit over six-year low of 5%, a senior Finance Ministry official said.
The blue print for the stimulus is ready that would be announced by Finance Minister Nirmala Sitharaman in the next few days, the official said without giving further details.
The government announced a slew of measures in three dosages which include a special window for real estate, export incentives, bank consolidation and sops for micro, small and medium enterprises (MSMEs) and the automobile sector.
Earlier this week, RBI Governor Shaktikanta Das had said the government has taken a number of measures to boost the economy in three phases and indicated that more steps are likely. — PTI