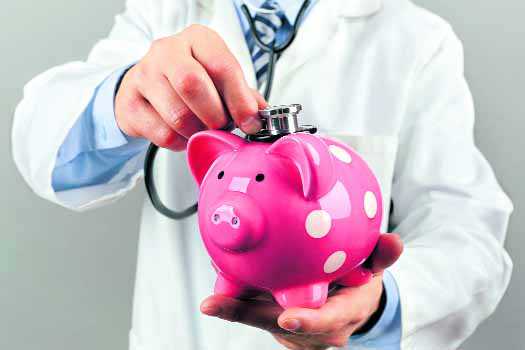 Ganesh Iyer
Usually, individuals are cautious of medical check-ups and end up picking insurance cover within the defined non-medical limits. To avoid being laden by the insurance underwriters and also from the point of view of having a simpler, quicker insurance policy issuance, agents/advisers too prefer avoiding medical examinations for their client.
Select an insurance policy for the reason that you need a suitable risk cover to adequately protect your family and secure them financially in case of your death. The decision should be based on your requirement and not because a policy is non-medical or medical. Ideally, a policy should provide a sum assured of approximately 5 to 10 times your gross annual income.
Risk assessment
Insurance plans up to a defined sum assured and within a defined age bracket are normally not subject to medical tests. However, as the risk/age increases or in case of pure protection plans, it is considered ideal to conduct some basic diagnostic tests to ascertain prima facie risks. If medical tests are necessary to get adequate insurance cover; go for it. Facts declared in the application form along with applicable medical tests required by the insurer will only lead to peace of mind from a good claim settlement point of view.
Medical tests done for insurance cover could bring to light a health condition that you may be unaware of. Based on underwriting guidelines of the insurance company, appropriate premium and insurance cover will be determined. In such cases, you can never be castigated at a later date for misrepresentation of facts because you yourself were oblivious. You can find out the best deal that the insurer offers and get yourself an appropriate insurance risk policy. This will ensure that despite having been screened for an ailment, you are adequately insured with an appropriate price for the same.
Test anxiety
Medical tests conducted for insurance normally consist of physical examination by a doctor, blood test and urine test. It may involve a non-invasive ECG or a treadmill test to detect heart ailments. Some blood tests require you to fast. A good fasting of at least 10 hours ensures a factual state of blood report in early morning. Many insurance companies provide home visits for blood and ECG tests. Treadmill test is required only for higher risks – either because of a higher sum assured and/or because of a higher age.
An insurer trusts the information provided by the insured to issue a policy. However, as the sum assured keeps increasing or as age increases, as a precautionary measure, the insurer gets some preliminary medical screening done to affirm basic health risks.
The writer is Senior Vice-President, Customer Value Management & Head – Underwriting & Claims, Kotak Mahindra Old Mutual Life Insurance Co. The views expressed in this article are his own
Top News
Paid price for raising Adani issue: Congress | 'Anti-OBC, fe...
Unitedly voice concern over Rahul Gandhi's disqualification