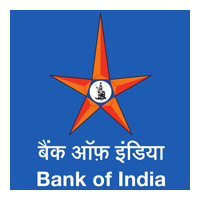 Vijay C Roy
Tribune News Service
Chandigarh, January 10
Come January 20, public sector lender Bank of India will start charging for certain services which are being offered for free now. Be it upgrading your communication address or mobile number or updating KYC documents, the bank will impose charges, according to the Bank of India website.
It will charge Rs 25 for upgrading KYC-related documents, communication address or mobile number. Even if a customer sends a request for unblocking his account through internet banking/mobile banking, he will be charged Rs 25. Also, if a customer asks for an interest certificate, a charge of Rs 50 will be levied.
"Though after drawing flak from various quarters for raking in a profit of over Rs 1,771 crore from customers in penalties for non-maintenance of monthly average balances in their savings accounts has forced country's largest lender SBI to revise minimum balance amount and penalty charges, the banks are looking for new avenues to register profit. The RBI should intervene into the matter and rationalise charges," said Balraj Singh Sidhu, an employee with IT sector.
Among the charges to be levied, Rs 25 will be levied for providing statement of account, Rs 25 for fund transfer through NEFT or RTGS up to Rs 2 lakh and Rs 50 for issuing a duplicate passbook etc.
"Many of the PSBs have failed to recover bad loans of big corporates that run into several thousand crores. Their enthusiasm to impose charges on petty services is deplorable," said Surender Singh, an executive working with a private firm. However, the bank officials refused to comment.
Top News
The move is a key step as Western sanctions aim to reorder t...
Will use all relevant tools to ensure terrorists do not use ...