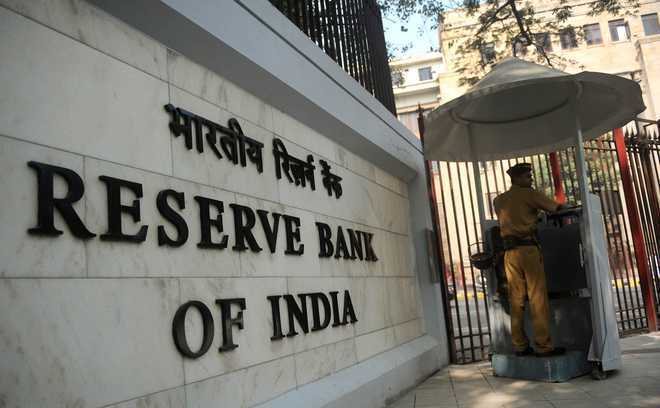 Singapore, July 31
The Development Bank of Singapore expects the Reserve Bank of India to cut its policy rates by 0.25 per cent this week.
The latter will allow the RBI to be non-committal on the future course of action, retaining the flexibility to react to the evolving inflation trajectory, said DBS, a leading Asian bank with focus on further expanding in India.
"We expect a 25 basis points (0.25 per cent) cut on August 2, with no change in their neutral stance," said DBS in Monday's economic report.
(Follow The Tribune on Facebook; and Twitter @thetribunechd)
Domestic factors are likely to be given a higher weightage in swaying the decision, compared to global factors, it said.
At home, Consumer Price Index (CPI) inflation has undershot official projections consistently for the past six- seven months, with the June print slipping below the targeted 2-6 per cent range, it noted.
"While the sharp drop in June CPI to 1.5 per cent year on year is partly amplified by base effects, we do not expect the second half of the year rebound to be as sharp as feared," said DBS.
Food prices have corrected sharply, in particular the routinely volatile pulses and vegetables.
Structural factors and production trends signal that food inflation should settle around 2-3 per cent over the next few months, according to the bank.
Downside risks from other factors are also notable--low oil prices, strong rupee, normal monsoon and disinflationary impact from Goods and Services Tax (GST) changes.
Beyond the mechanical uplift from housing rent allowance changes, concerns over second-round effects are not likely to materialise.
Real interest rates (one-year t-bill minus inflation) are also high about 400 basis points (4 per cent) compared to the RBI's preference for 1.25-1.75 per cent, thanks to easing inflation while rates remain high.
This provides sufficient cushion for the central bank to lower rates, DBS said.
"While this spread will further narrow as inflation gradually picks up in the months ahead, we do not expect the RBI to lower rates aggressively just to drive these real rates towards their preferred levels," said the bank.
Deputy Governor Viral Acharya had signalled a tolerance for high real rates as a disincentive for banks from ever-greening existing bad debts, noted the bank.
Hence, these spreads are unlikely to be a binding factor for the central bank.
"In all, we expect the policy committee to lower its natural bias to be cautious and lower policy rates by (0.25 per cent) 25 basis points this week," it said.
"Markets will watch for guidance, where we believe the central bank will stress on the need to observe upcoming developments before taking further action," said DBS.
Odds for further easing will arise if the other inflation catalysts–better growth, farm loan waivers and imported pressures–turn out to be more benign than assumed, said DBS. PTI
Top News
Odisha government has issued helpline 06782-262286. The rail...
At least 50 people died and 350 were injured in a three-way ...
12837 Howrah-Puri Superfast Express, 12863 Howrah-Bengaluru ...
WFI chief demanded sexual favours in lieu of supplements and...
Said agitation will be intensified by holding panchayats acr...