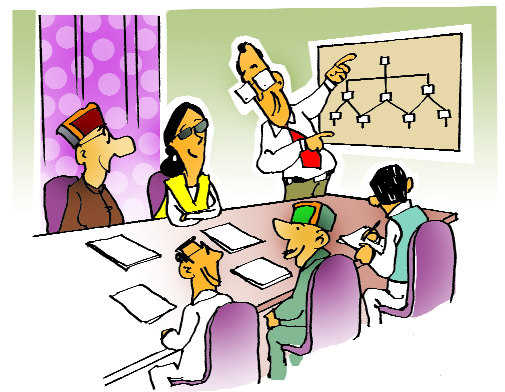 Vijay C Roy
Tribune News Service
Chandigarh, July 23
The companies engaged in direct selling business and multi-level marketing in Himachal will soon be regulated, as the state government is in the process of notifying guidelines for the same. This will not only help in protecting the legitimate rights and interests of consumers but also weed out fraudulent players. It would also help serious companies to grow and generate employment.
Currently, annual revenue of direct sellers in Himachal Pradesh is over Rs 50 crore and around 20,000 people are engaged in direct selling business. Further, around 25-30 direct selling companies are operating in the state.
Once the guidelines are operational, the state government will have a record of companies operating in the state. According to the industry, in the absence of proper policy or guidelines, fraudulent players might have taken advantage of the situation. Once the guidelines are notified, it would address the concerns of the industry and provide a much-needed impetus.
"Himachal has taken a lead among the northern states by recently approving the Himachal Pradesh State Direct Selling Guidelines, 2019, in its Cabinet meeting. We hope it will protect the sellers, consumers and promote ethical business practices," said Rajat Banerji, chairman, Direct Selling Task Forces, FICCI.
He said the direct selling industry has the potential to address unemployment and it will play a proactive role to make people aware.
Experts said the direct selling industry has created avenues for income generation for those who have an entrepreneurial mindset. "The lack of government intervention creates an impression of distrust among consumers. The adoption of guidelines will help MSMEs, direct selling industry and the consumers," QNET regional director (South Asia) Rishi Chandiok said earlier.
Once the guidelines are notified, Himachal Pradesh will be the 13th state in the country to adopt the Centre's guidelines. In 2016, the Department of Consumer Affairs had notified the Direct Selling Guidelines as guiding principles for the state governments to regulate direct selling and multi-level marketing. Currently, only 12 states have adopted these guidelines.
The northern states such as Haryana, Punjab, J&K and UT of Chandigarh are yet to adopt these norms. The northern states contribute over 25% to the total sales of the direct selling industry.
Direct selling companies such as Amway, Tupperware, QNet, Herbalife Nutrition and others employ over 50 lakh people.
---
Direct selling biz in HP
Annual revenue: Rs 50 cr
People engaged: 20,000
Contribution to state exchequer: Over Rs 7.25 cr