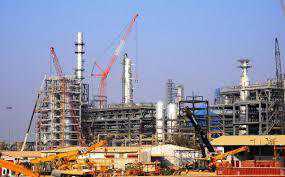 Vijay C Roy
Tribune News Service
Chandigarh, May 17
Hindustan Petroleum Corporation Ltd. (HPCL) has roped in Engineers India Ltd (EIL), Department of Biotechnology (DBT) and International Crops Research Institute for the Semi-Arid Tropics (ICRISAT) for setting up India's first second generation (2G) ethanol bio-refinery in Bathinda at a cost of Rs 600 crore.
The proposed capacity of the plant will be 100 kilolitres of ethanol per day and may use sugarcane, biomass and other agricultural residues like rice-straw, wheat stubble and maize residue for the production of ethanol. It will also help in reducing CO2 emissions from the paddy straw, which is currently burnt after harvesting.
The bio-refinery will also produce about 32,000 tonne of bio-fertiliser per annum which can be used as a soil nutrient. Apart from this, the plant will also yield bio-CNG, which can be used as fuel for cooking and vehicles.
The unit is likely to use around 400 tonne of agriculture residue per day or 1.28 lakh tonne of biomass as fuel to produce around 100 KL ethanol per day.
"Since this is the first-of-its-kind project in India, we are taking utmost care to turn it into a reality. We have entrusted EIL for detailed feasibility report. They will submit the report within two months. We have also signed an MoU with DBT-ICT (Institute of Chemical Technology) for supply of technology," a senior official said.
"ICRISAT will conduct a viability study on various sources of ethanol in the state. We are exploring additional sources of ethanol besides sugarcane so as to cut our dependence on one particular source. ICRISAT will explore various sources such as biomass, rice straw, wheat stubble, maize residue and their availability plus viability for producing the ethanol," he said.
In order to reduce dependency on import of crude oil, Ethanol-Blending Programme (EBP) was announced by the Government of India on September 4, 2002. Initially, the mandate was for blending of 5% ethanol in Petrol, which was revised up to 10% on January 2, 2013.
Ethanol is produced in India mainly from molasses and foodgrains, but out of total ethanol produced from molasses, only one-third is available for EBP and the rest is consumed by liquor and chemical industries. According to government data, only 3.2% ethanol blending could be achieved during 2015-16.
The government is encouraging production of second generation (2G) ethanol from agricultural residues to provide additional source of income to farmers and address the growing environmental concerns and support the EBP programme.
Top News
China is yet to name its Ambassador to India after Sun Weido...
In his police complaint, Sikh priest says 'Waris Punjab De' ...
Scotland Yard blockades area outside India House, several ad...
Minister for Water Resources Gurmeet Singh Meet Hayer moves ...