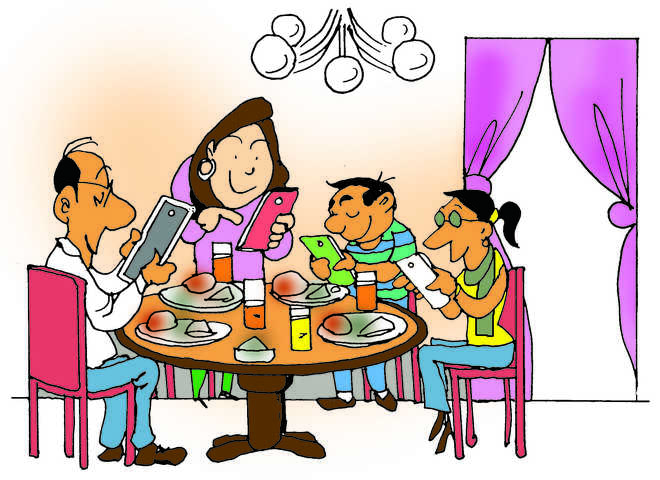 Vijay C Roy
Tribune News Service
Chandigarh, May 1
Punjabis may be reluctant to buy smartphones online, but when it comes to accessing Internet or social media, over 70% of population use Internet on phone. The state is ranked second in terms of Internet subscribers on mobile after Delhi. In Delhi, it is 150 subscribers per 100 people — highest in the country.
As per Telecom Regulatory Authority of India (TRAI) data, the state had 2.24 crore Internet subscribers at the end of December, 2018. The number of Internet subscribers per 100 people is 70.47. In the urban areas, nearly 107 subscribers out per 100 people use Internet on mobile.
According to the industry, the reason behind high Internet penetration is robust infrastructure by telecom companies. All telecom players in the state have almost 100% coverage with high speed 4G Internet, including in the border areas.
"Reliance Jio carries two-thirds of the total mobile Internet traffic of Punjab. Jio's 4G network connects all 22 districts of the state, covering 91 tehsils, 81 sub-tehsils and over 12,500 villages, including Chandigarh and Panchkula," said Reliance Jio spokesperson.
"Today, almost all leading institutes, colleges, universities, hotels, hospitals, malls and other commercial establishments have chosen Jio as their preferred digital partner," he added.
However, in the rural areas, the percentage of mobile Internet subscribers (40%) is significantly lower than the urban areas because of low awareness.
According to the industry, data tariffs in India are the lowest in the world and have been coming down gradually since the launch of services by Reliance Jio in 2016. Against over Rs 100 charged per GB of data, just 2-3 years ago, it now costs less than one-tenth of that figure and it has increased the subscribers' base and data consumption significantly.
"Internet usage is at an all-time high now. An average mobile subscriber now uses as much as 10 GB of data every month against a few hundred MBs till 2016," said Anish Kapoor, CEO, Infinix India. Besides, prevalence of affordable smartphones in the market has further given wings to Internet consumption.
In the northern region, Punjab is followed by Himachal Pradesh with 68.35% of the population on mobile Internet and J&K (50.82%). Nearly 49% of Haryana population uses Internet on mobile.
The number of total Internet subscribers per 100 people is derived from the subscriber data provided by the operators and the population projections of the country, published by the office of the Registrar General & Census Commissioner.
The high penetration of Internet by various mobile players has also brought nearly 55-60% of Punjab's population on social media.
Top News
Was hearing a public interest matter related to the plight o...
'Kyiv is equally critical of any country in the world which ...
Central Asian NSAs speak on drug trafficking rampant in the ...
The move comes ahead of Prime Minister Narendra Modi's visit...
Slain Youth Akali Dal leader Vicky Middukhera's brother Ajay...