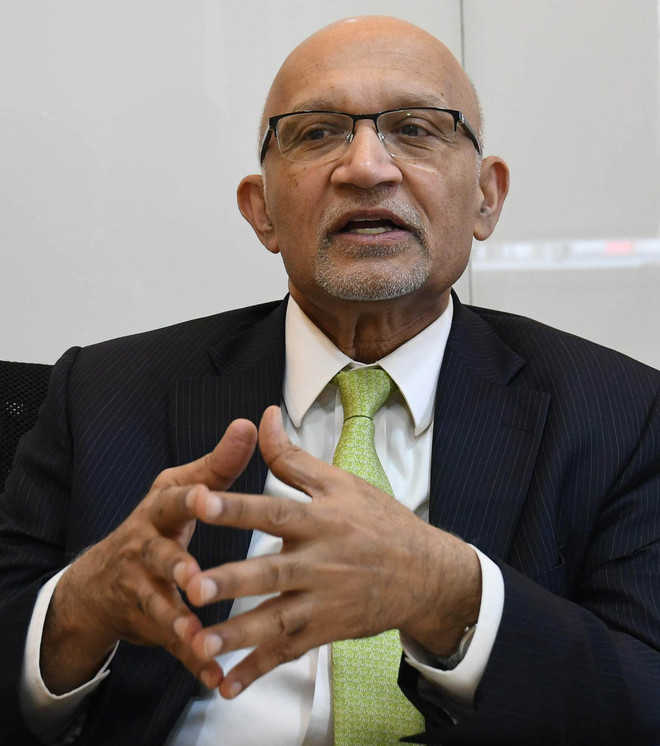 Vijay C Roy
Tribune News Service
Chandigarh, April 25
Global advisory firm KPMG in India, which believes that the northern states have huge potential to attract businesses, is looking to strengthen its partnerships with these states in facilitating investments, thus spurring the economic growth in the region.
"We always consider the northern region comprising Delhi, Rajasthan Punjab, Haryana, Himachal Pradesh, Jammu & Kashmir as an engine for growth, given certain physical and demographical advantages with a corporate culture. Many American, Japanese and British companies have invested in the region and many more are exploring opportunities," Arun M Kumar, Chairman & CEO, KPMG in India. "Many global companies are bullish on India's growth story. In the past, we have also assisted northern states in improving ease of doing business. We became a knowledge partner for investment promotion."
The firm is working on various projects in the fields of investment promotion, policy and regulatory reforms, startups and e-governance with various state governments.
Hoping that the regional air connectivity will propel the business prospects, the CEO said, "Once the Chandigarh Airport is fully CAT-III compliant and more international flights are added, you will see many industrial players exploring business opportunities here. For instance, Punjab will see spur in business activities with the commencement of operations at Adampur, Pathankot and Sahnewal airports."
He said KPMG in India is committed to giving a fillip to the northern states' market. We want to partner with ambitious players. "We have assisted small medium enterprises (SMEs) to upgrade their operations. Similarly, small entrepreneurs and start-ups need assistance to succeed. We provide them a global platform and help them devise and implement strategies to compete domestically as well as globally."
The firm, which recently opened its Chandigarh office, has also established the Special Situations Group, which will leverage opportunities and play a constructive role in discharging responsibilities as Interim Resolution Professional as enshrined under the Insolvency and Bankruptcy Code.
Top News
Congress is in power in Rajasthan and Chhattisgarh, BJP is r...
BJP leading in 163 of 230 seats, Congress in 64
Counting of votes under way for 199 seats
Counting of votes in elections to 90-member Assembly began a...
Counting of votes in elections to 119-member Assembly starte...