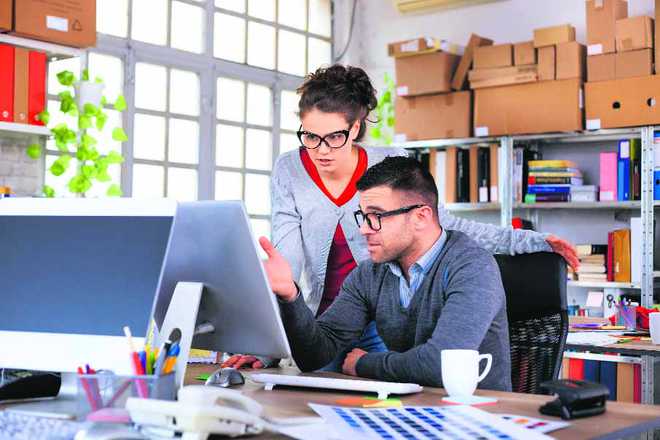 Ramganesh Iyer
It is that time of the year when you look forward to appraisals, followed by a bonus and/or an increment. You feel entitled, and rightly so, to splurge some of the hard-earned money. Now is also the time to think smartly about how to make that extra money really counts. Here are some time-tested tips.
Buy right insurance cover
Many a times, insurance purchases are held up during the year because of want of sufficient funds. Not having basic insurance covers such as life and health is a crucial gap in the portfolio. Annual bonus gives you the once-in-a-year opportunity to purchase these covers and also to re-think on your insurance needs to check if a particular cover needs to be beefed up.
Clear outstanding liabilities
Make a list of your outstanding liabilities. As far as home loan prepayment is concerned, it can wait as you get tax breaks on it every year. But the real liabilities you would want to kill with your bonus are things such as credit card outstanding, personal loan and car loan. While closing a loan, don't forget to obtain a closure letter from the bank to avoid any issues.
Beef up your contingency fund
Most people forget to create a decent emergency fund which can come to use in case of a job loss or a medical emergency. So, use your bonus to create an emergency fund which is not less than six months of your fixed monthly obligations in the form of your monthly expenses plus any loan EMIs. Invest this money in liquid plans of mutual funds which carry negligible risk and do not impose any exit load.
Invest for your future
Bonus: After you have done your party and vacation, it's time to put the rest of the bonus to good use. The worst thing you can do is leave it idle in your bank account. Rs 1 lakh left in the savings account costs you Rs 500 in lost interest every month. That's a family dining-out opportunity lost, every month!
If you think you need the bonus money within the next 3-5 years —say you are planning down-payment for a house — then you can put the money away in income funds. These are debt funds and carry no stock market risk. At present, they earn 8% a year.
If you don't have any immediate plans for the money, it's even better. You can invest the money in equity mutual funds. Over the long term, these are by far the best products. Historically, equity markets have returned above 15% year-on-year. The risk is minimal if you stay invested longer than seven years.
Increment: The best part of an increment is that you haven't yet got used to spending the extra money. A great way is to use this to start a systematic investment (SIP) in a tax-saving scheme. You hit several birds with one stone:
n Your tax saving is taken care of without the panic that usually happens in January-February
n The money works for you in the best possible way — tax-saving schemes are among the best performers
n Since you aren't used to the extra money yet, you don't even notice a reduction in cash available here and now. And yet, you are moving money towards long-term wealth building
Invest in your career
One of the most important aspects of your financial planning is your "income". In the long term, your income depends on the amount of value you create for your company or your clients which, in turn, depends on your knowledge, experience and skills. So, bonus offers you an opportunity to identify the gaps in your current skill profile and use some part of it towards taking some certification courses that can enhance your prospects and further your income.
The author is co-founder, fisdom.com. The views expressed in this article are his own