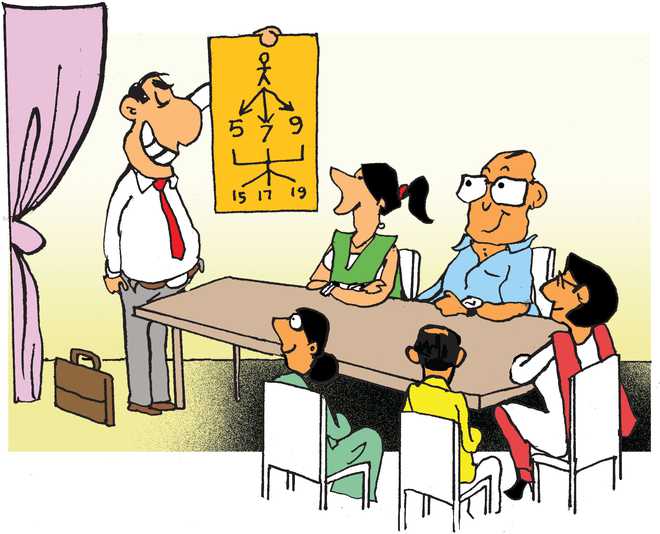 Vijay C Roy
Tribune News Service
Chandigarh, June 20
Despite contributing over 25% (to the total sales) of direct selling industry, the northern states are yet to adopt model guidelines on direct selling to regulate direct sellers. Had these states adopted these guidelines, it would have filtered out fraudulent players, thus protecting the interest of consumers and helped serious players to grow.
In 2016, the Department of Consumer Affairs had notified the Direct Selling Guidelines as guiding principles for state governments to regulate direct selling and multi-level marketing. Currently, 12 states — Chhattisgarh, Sikkim, Telangana, Andhra Pradesh, Odisha, West Bengal, Goa, Rajasthan, Tamil Nadu, Kerala and Mizoram — have already adopted these guidelines.
The northern states such as Haryana, Punjab, Himachal Pradesh, J&K and UT of Chandigarh are yet to adopt these norms.
"The lack of government intervention creates an impression of mistrust among the consumers. The adoption of framework will help MSMEs, direct selling industry and the consumers," said Rishi Chandiok, regional director (South Asia), QNET.
Direct selling model involves selling products directly to the consumers at their doorsteps. In return, direct sellers earn a commission on products sold.
Direct selling companies such as Amway, Tupperware, QNet, Herbalife Nutrition and others employ over 50 lakh people in India. According to a study, in Punjab alone, the direct selling industry is likely to touch Rs 3,000 crore by 2025.
Besides being a source of income for educated manpower, it opens a plethora of opportunities for the MSMEs as the direct sellers engage them for various services such as storage and warehousing, packaging and labeling, transportation and final delivery.
"In the absence of awareness, many states have not adopted the model guidelines. However, we are working closely with the states to sensitise them. Currently, around half a dozen states are working on the guidelines," said Vivek Katoch, chairman, Indian Direct Selling Association.
Industry at a glance
Size of direct selling industry: Rs 10,800 crore
Contribution of northern region: Over 25% to total sales
Largest selling products: Health & wellness, beauty & cosmetics
Top News
Asks Canada to take action against secessionists, crime synd...
'Video shows 50 shots were fired, suggests role of at least ...
53 sites in six states raided, several detained
Registers prelim enquiry; AAP accuses BJP of vendetta