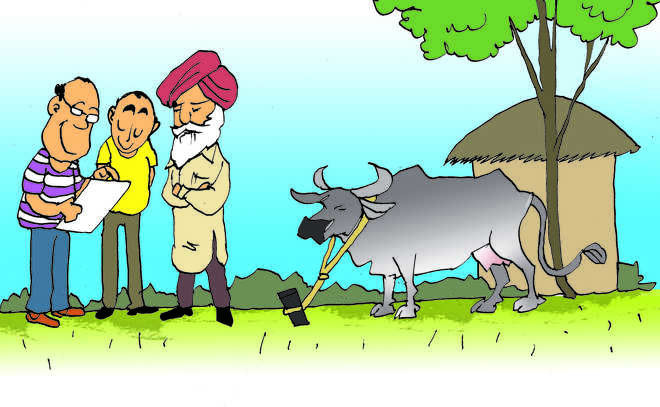 Vijay C Roy
Tribune News Service
Chandigarh, October 28
Punjab-based startups in the agriculture space are set to enhance livelihood opportunities across the country. They are integrating technology to allow the next generation of farmers to come forth and improve their yield. For their innovation, these startups have been recognised at international platforms for their unique digital and sustainable agriculture solutions.
According to experts, to give impetus to stagnant farm sector growth, the startups in the agri space are critical to bringing innovation and disruption in the much-needed areas.
The technology firms such as AgNext Technologies, A2P Energy and Mooo Farm are trying to break into the agricultural landscape using newer technology and business models.
Mohali-based AgNext has brought latest digital agriculture solutions for the farming community which is critical for improving quality of yield, cost optimisation and ensuring food traceability using advanced technological innovations. Their solutions include Artificial Intelligence-based spectral analytics, image analytics and sensor analytics. "Currently, we have operations in six states and soon will commence operations in Punjab," said AgNext Technologies' founder Taranjeet Singh.
AgNext Technologies is one of the top five winners of the 'SustainableAg Asia Challenge' held by Rabobank in Singapore recently. It has been shortlisted among 139 applicants based on evaluation of its technological innovations, market readiness, scalability and extent of addressing integrity in the agri-food value chain in Asia. All these five companies stand to win exclusive invitation to present their innovations at Rabobank Asia's annual Food & Agribusiness Advsiory Board Meeting in Shanghai on October 31.
Similarly, A2P Energy Solution (P) Ltd won a prize of $100,000 at Global Makers Challenge 2019 under sustainable energy category during Global Manufacturing and Industrialisation Summit held in Yekaterinbug, Russia, recently. The company was selected as winner from over 1,100 entries from 83 countries in an open challenge.
The company seeks to provide solutions to the most pressing issue of stubble burning. It is working with farmers in Punjab by buying the crop residue and helping them earn an additional income from farm waste by converting it into useful products for the energy sector.
"In the current fiscal, we have converted 4,000 tonnes of paddy waste into fuel pellets and sold it to industry to fuel their boilers," said Sukhmeet Singh of A2P Energy Solution (P) Ltd. Punjab generates 20-25 million tonnes of paddy stubble annually.
Mooo farm, another startup, uses global leadership and expertise in the areas of skills, agribusiness and technology to drive social change in developing countries such as India. The startup is working with dairy farmers in Punjab to enable them access better technology by inserting a complete dairy farm management tool with a built-in e-commerce platform into the dairy farming process to enhance their income. For facial recognition of cattle, it won a prize $30,000 from a World Bank Group entity in Data Analytics category in July 2019.
Top News
'Invested in property' linked to drug accused kabaddi player
'No faith': Girl refuses to file complaint