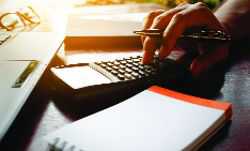 SC Vasudeva
I sold my house in Mohali, Punjab, for Rs 32 lakh in July 2015 and purchased a flat at Kharar for the same value. The registry of the flat was done in March 2017. I want to transfer the flat to my son's name. When at the earliest I can do so (without paying any service tax or any registry amount as in Punjab we have to pay just a nominal fee to transfer property in blood relation)? Will I be liable to pay any capital gain tax? — Surinder Singh
You can transfer the flat to your son immediately through a gift deed without any tax consequence. The provisions of Section 45 of the Act (relating to capital gain) are not applicable to a gift. You can, therefore, execute a gift deed in favour of your son and get it registered with the Sub-Registrar of Mohali by paying the prescribed charges. Such a gift would not be taxable either in your or your son's hands.
I, a senior citizen, have purchased an insurance policy for Rs 7,22,892 under the Pradhan Mantri Vaya Vandna Yojana from the Life Insurance Corporation of India. The policy is valid for 10 years and Rs 60,000 as pension will be paid to me annually. Is the pension taxable? — Romesh Chandra Malhotra
The Income Tax Act, 1961, does not contain any provision relating to exemption in respect of the pension received from the Insurance Corporation of India under the scheme mentioned by you in the query. Accordingly, the pension of Rs 60,000 received annually would be taxable.
My relative a Punjab Government employee. His department is granting conveyance allowance of Rs 5,400 per annum and medical allowance of Rs 6,000 per annum, which were exempted from tax in FY2017-18. On February 2, 2018, the Finance Minister had announced that for FY 2018-19, the standard deduction of Rs 40,000 for salaried class employees and pensioners and exemption of conveyance/medical allowance has been abolished. Is Rs 11,400 part of total income for FY 2018-19?
For FY 2017-18, the Income Tax Department while issuing a 'refund' has given Rs 160 as interest on Rs 7,800. Will Rs 160 be considered income from other sources while computing taxable income for FY 2018-19? — Ramesh Kumar Sharma
Your queries are replied hereunder:-
(a) The conveyance allowance and medical allowance received by your relative would not be exempt from tax in view of the standard deduction of Rs 40,000 allowable to him for the financial year 2018-19.
(b) The amount of interest received from department shall be taxable on a receipt basis. As he amount has been received by you in the financial year 2018-19, it will be taxable in the assessment year 2019-2020.