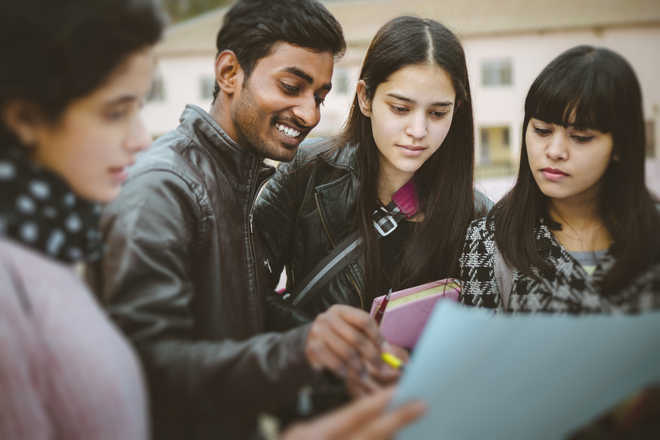 ROBINSINGH@TRIBUNE.COM
Pervin Malhotra
Q. I am in Class XII. Can you please tell me about career prospects in Urban planning? Can it be pursued only at the master's level?— Umang Suri
A.In an increasingly urbanised world, cities occupy a central position in the future of our planet. As these metropolises expand, voraciously consuming the resources of the hinterland, increasing developmental pressures threaten to erase and rebuild their historic cores and other existing landscapes, many a times changing city fabrics, land uses and existing work and living patterns. Indian cities are experiencing these violent transformations and their landscape is changing rapidly.
Apart from the demographic transition, rapid urbanisation is fundamentally changing India's economy, society, culture, natural and built environments, as well as politics. Our future development hinges on the sensitivity, expertise and speed with which we handle this urban transition.
Demand and supply
We have just about 5,000 registered urban planners in India: i.e. just one planner for 75,000 people. With about 8,000 cities and towns in India, we don't have even one qualified town planner per town!
Urban planners are big-scale thinkers. Whether developing a local park or a whole cosmopolitan city — they juggle the realities of the here and now with the possibilities of the distant future to create, revitalise and grow vibrant communities. Before creating a plan, urban planners assess and evaluate all available information. This involves research, surveying the area and consulting with the health, sanitation and transport departments in the government.
Besides a fair amount of administrative and managerial skills, writing reports, addressing meetings, you'll closely work with other professionals such as architects, lawyers, civil engineers, statisticians, sociologists and economists.
Opportunities
Diverse career paths will open up for you: in government agencies, land and transport boards, private consulting firms, estate planners and MNCs, non-profit agencies and international organizations such as the World Bank, UNESCO, WHO, etc.
Tourism boards, health authorities, construction companies and environmental organizations also require the services of planners. While there are several MPlan courses available in India, you could go for a BPlan degree straight after Class XII.
Eligibility
Earlier you needed to have taken science in Class XII to take the JEE for admission to BPlan courses in centrally funded institutes and colleges. But from JEE 2020 (in January & April), all you will require is maths in Class XII. While the maths and aptitude papers will remain common for BPlan and BArch students, the drawing test has been replaced with a 25 MCQ paper on Planning. This is part of the major revamp in the pattern of JEE (Main) which has just been approved by MHRD.
Registration for the April JEE (Main) began last week.