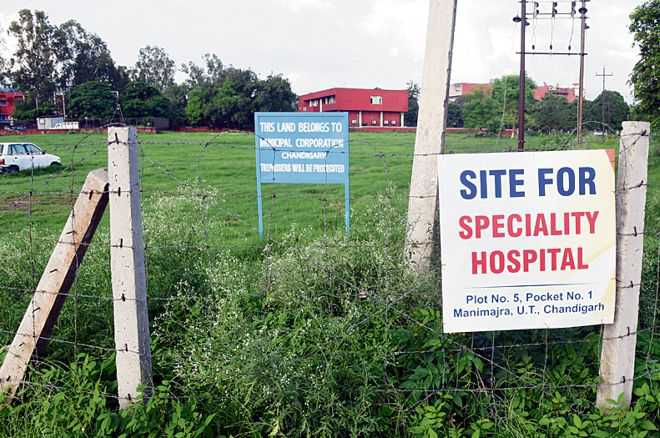 harinder@tribunemail.com
Sandeep Rana
Tribune News Service
Chandigarh, August 20
A hope of the cash-starved Municipal Corporation to make Rs 81.07 crore by auctioning a piece of land at Mani Majra for a specialty hospital has been dashed with not even a single agency evincing interest in buying it. This despite the fact that those linked with the project had sent emails to leading private hospitals regarding the project deal.
Now, MC officials are pondering over the cost of the tender and conditions that did not encourage companies to take up the project.
"We will study why no company came forward for the project. Following this, we will refloat the tender," said MC Additional Commissioner Tilak Raj.
The e-auction of 2.74 acres at one of the most prime locations in the city was opened on July 29 and August 19 was the last date to bid for it. The tender bids were opened today only to the disappointment of civic body officials.
The MC has several commercial sites in Mani Majra and eyes to auction these
one by one.
The hospital site was to be given on a 99-year lease. The successful party was required to follow all the norms, including zoning, floor area ratio and planning.
The corporation will now have to restrategise its plan to auction the land.
At present, the MC, which is going through financial crisis for some time now, is left with only Rs 120 crore in its kitty. It has to spend about Rs 40-50 crore per month on unavoidable expense of salaries and committed liabilities while the city's development and maintenance have been hit for want of funds.