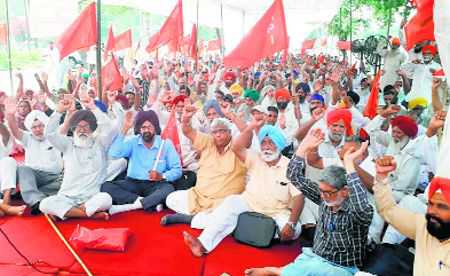 Tribune News Service
Patiala, September 9
The Revolutionary Marxist Party of India (RMPI) today held a protest against high electricity rates and raised concern over falling groundwater level in the state.
The outfit's leaders said their "Pakka Morcha" (permanent protest) would end only after their demands would be met by the government.
Mangat Ram Pasla, general secretary of the party, said people have been forced to pay high electricity charges despite the state producing its own energy.
He said the state government and the Punjab State Power Corporation Limited (PSPCL) has forced residents to pay more by closing thermal plants operated by the government and instead purchase costly electricity from private firms. The protestors held a protest in front of the PSPCL office.