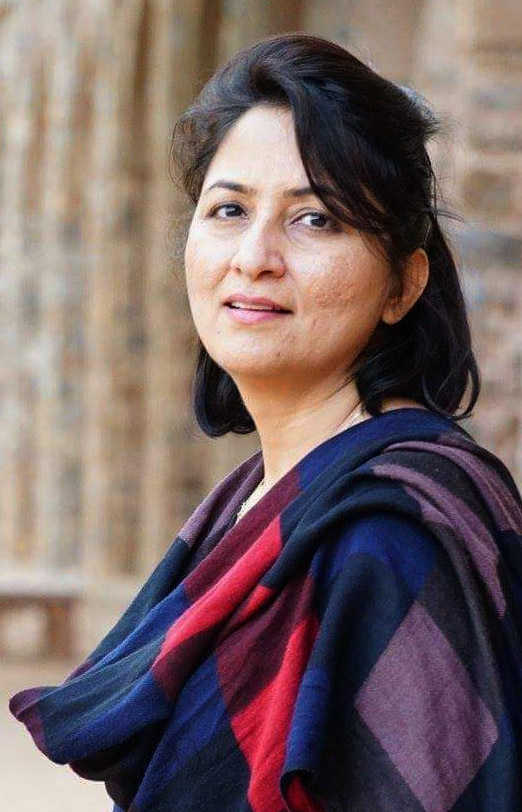 Pavneet Singh Chadha
Tribune News Service
Mohali, December 7
"I was raped by my father when I was 8...and I am a boy"; "my sister made repeated suicide attempts because of the endless trauma of incestuous abuse she faced without any support from anyone. She finally succeeded 19 years later."
These are some of the distressing responses, Supreet Dhiman, a resident of Mohali, received on the online portal, "End Incest", an initiative she started for victims of incestuous abuse to anonymously share their stories.
What began as a research for her Postgraduate Diploma in Human Rights and Duties from Panjab University, has now evolved into a community-oriented forum trying to raise awareness about incestuous abuse.
"When I zeroed in on the topic of incest, I was dissuaded by everyone since it is a taboo in society," said Supreet, adding that, "I was told I would not receive more than two respondents for my research."
Undeterred, she prepared a questionnaire of 60 questions to record responses of victims for her dissertation titled "Incidents, Impact, Awareness and Reporting of Incest in Tricity" and put it up online on social networking websites.
"After the first day, I received over 100 responses, with people sharing painful stories of incestuous abuse. So, I decided to start a multi-support platform (www.endincest.org) to help and heal victims," she said.
Over the next two months, she analysed the responses to the questionnaire and found that a majority of the victims (92 per cent) never disclosed or reported the incident.
"The most vulnerable age is seven to 18 years. Two respondents said their sibling committed suicide," she said. The initiative has received more than 500 responses since it was launched in April 2016, and is run by a team of seven members, including psychiatrists, doctors, lawyers and monitoring specialists.
"The cases go unreported as victims fear retribution and embarrassment to family. The family honour system perpetrates the issue. People lack understanding about incest and the laws do not address incest," she said.
According to a study by The National Society for Prevention of Cruelty to Children (UK), 70 per cent of sexual abuse in children is initiated by a family member. "Do we have an estimate for India? The estimates of the NCRB data (674 cases in 2014) are questionable since many cases go unreported," said Supreet.
A project manager by profession, Supreet, recently gave a TED talk at the IISER, Bhopal, on "Let's bring incest out of the closet". She said, "The idea is to start a discussion. Many in the crowd reached out and offered support."
She admitted that veracity of the stories shared anonymously could be an issue, adding a rebuttal, "I, however, do not think that the victims' stories are far from truth."
Top News
Attacker identified as ex-policeman dismissed last year, had...
Farmworker calls police to report the bodies of four of the ...
Jasdeep and Amandeep Singh came out with their hands zip-tie...
Jaishankar also talked about India's aspiration to become a ...
WHO has warned that Maiden cough syrup could be linked to th...