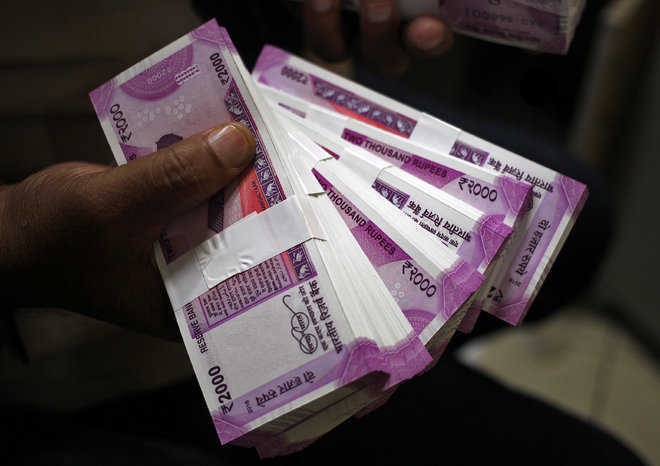 Ramkrishan Upadhyay
Tribune News Service
Chandigarh, September 21
For the first time, 0009 fetched Rs 16.03 lakh in an e-auction of the vanity numbers for the series, CH01 BY, which concluded today. The amount is the highest for any fancy number the Registration and Licensing Authority (RLA) auctioned so far.
Sources said the RLA auctioned a total of 286 numbers of the series today and earned Rs 87,71,000.
What made the auction different this time was the record bid the number 0009 fetched. In the past, 0001 had been the most sought-after and topped in terms of the price that vanity numbers fetched. However, the otherwise top vanity number failed to even make it to the list of top-ten this time.
Sources said Dilli Bahadur Basnet, a businessman, bought 0009.
An official of the RLA said Basnet had placed bids for both 0001 and 0009 numbers and quoted Rs 15 lakh for the two numbers at the start of the e-auction.
The online auction continued for two days. Due to the huge bid amount, not many bidders showed interest in 0001, which had fetched Rs 7.20 lakh in the last auction.
As per the terms and conditions of the auction, one person is not allowed to retain two numbers even after bidding successfully.
So the number 0001 was given to the second highest bidder, Preet Machine Limited, which offered Rs 1 lakh for it.
Meanwhile, 0007 fetched the second highest amount of Rs 5,25,000. The price at which other vanity numbers were auctioned are 0003 (Rs 2,04,000), 0002 (Rs 2,02,000) , 0010 (Rs 3,55,000), 1111 (Rs 1,17,000), 0006 (Rs 1,11,000), 0005 (Rs 3,89,000), 0004 (Rs 2,17,000) and 0786 (Rs 1,80,000).
While the registering authority had fixed the reserve price of vanity number 0001 at Rs 50,000, it was Rs 30,000 for other fancy numbers up to 0010.
The successful bidders will be required to get their vehicles registered as well as to deposit the balance amount of the bid placed by them within a month of the date of the auction.
How 0001 fared
'Were ready to pay 7-8 times more for 0001'