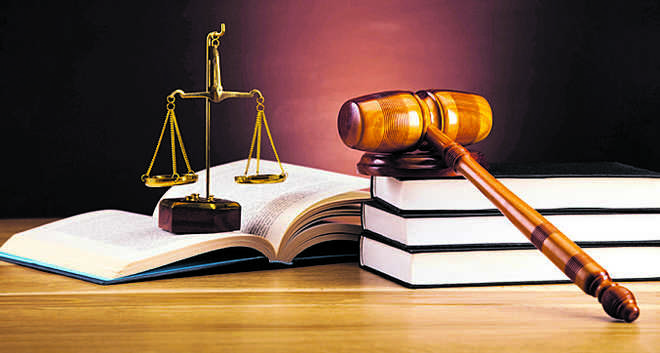 Saurabh Malik
Tribune News Service
Chandigarh, July 17
More than 14 years after a woman working at the Chandimandir Command Hospital died after nine years of existence in a vegetative state following a road accident, the Punjab and Haryana High Court has enhanced the compensation awarded to her kin by approximately Rs 9 lakh.
Justice Kuldip Singh ordered that the victim's husband and daughters would be paid Rs 18,84,584 as enhanced compensation instead of Rs 10,17,244 awarded earlier. In his detailed order, Justice Kuldip Singh, among other things, asserted that the claimant-appellant, Veena Aneja, remained in a vegetative state and was required to be looked after by two persons constantly.
Referring to a report by the PGI Director, Justice Kuldip Singh added that it showed that the claimant-appellant was clinically alive, but was "virtually as good as dead" for other practical purposes. She was on liquid diet for nine years from January 5, 1996, to January 9, 2005.
The appeal was filed for enhancement of compensation awarded by the Chandigarh Motor Accident Claims Tribunal vide an award dated August 2, 2000. The Bench was told that appellant Veena Aneja was working as a personal assistant to the Deputy Commandant under the Union of India at the time of the accident.
Then aged about 44, she was returning on her scooter after performing her duties at the Command Hospital on January 5, 1996. At about 3.45 pm, she crossed the Railway Light point and was approaching Chandigarh when Raj Kumar allegedly came from behind and hit the vehicle.
As a result, Veena Aneja fell down and sustained multiple injuries, including a head injury.
She was taken to the PGI, where she remained admitted till June 2, 1996. She was operated upon no less than four times, but she slipped into a vegetative state. She was declared 100 per cent disabled by the doctors.
The Bench was also told that she was unable to eat, drink, hear, talk or understand anything. She had no movement in her limbs and could not even answer the call of nature. Two attendants were employed round the clock to take care of her. She died during the pendency of the present appeal on January 9, 2005.
"Of the amount of compensation of Rs 18, 84,584, Rs 2 lakh each shall be given to the daughters of the deceased and the remaining amount shall be given to the husband, who is now to run the family, educate the daughters, marry them and look after them even after their marriage," Justice Kuldip Singh said.