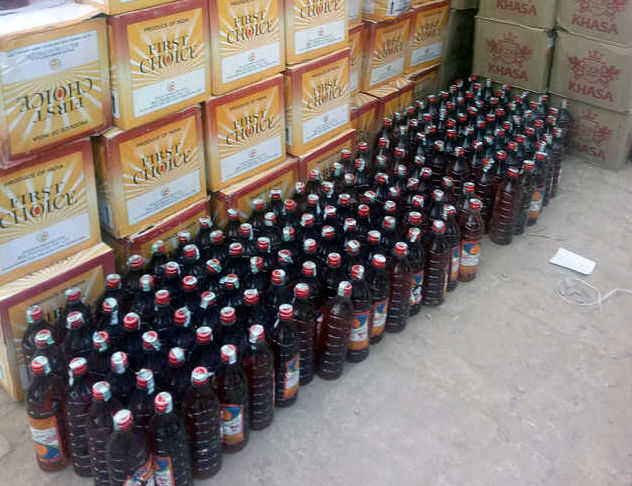 Mohali, January 28
Foiling another attempt of liquor smuggling from Chandigarh into Punjab, a team of the Excise and Taxation Department here confiscated 52 cartons of Indian-made foreign liquor (IMFL) on Saturday night.
A person, identified as Manjit Singh, has been arrested in the case. Manjit was driving the vehicle in which the liquor was being smuggled.
Giving information, Paramjit Singh, Assistant Excise and Taxation Commissioner, Mohali, said the liquor was being smuggled in a Toyota Etios car, bearing a Ludhiana registration number. "We recovered 52 cases of English liquor of Naina brand from the car," said Paramjit Singh.
He added that all the bottles were without hologram. "During preliminary interrogation, the car driver confessed that the liquor was being taken to Ludhiana," said Paramjit Singh.
A case has been registered under the NDPS Act at the Gharuan police station.
Notably, the district has reported a 13-time increase in the recovery of smuggled liquor in a span of four years.
Teams of the Mohali police and the Excise and Taxation Department have confiscated 10,948 cases of IMFL and Punjab medium liquor (PML) since April 1 last year. These included 7,707 cases of PML and 3,241 cases of IMFL.
In the fiscal 2015-16, only 827 cases (580 PML and 247 IMFL) of smuggled liquor were recovered. During the period, 129 cases pertaining to liquor smuggling were registered.
The figure has already touched 317 in nine months of this fiscal. — TNS