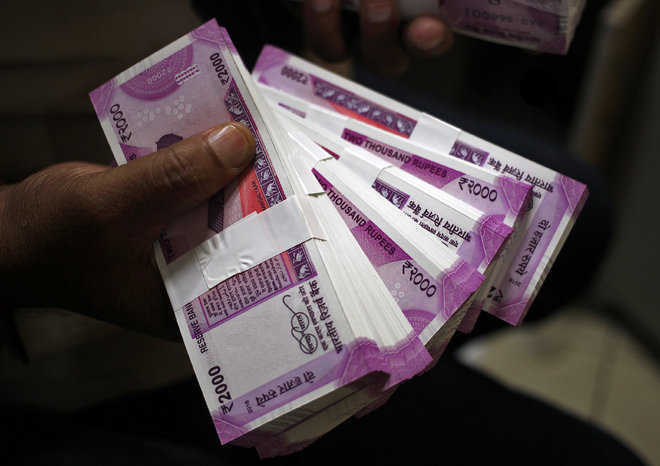 Tribune News Service
Chandigarh, September 21
In a setback to the prosecution, two witnesses retracted from their statements in the alleged cash-at-judge's-door case involving a retired Punjab and Haryana High Court Judge, Justice Nirmal Yadav, during resumed hearing in a Special CBI court here today.
The alleged scam surfaced in August 2008 when Justice Nirmaljit Kaur called the police after a bag containing Rs 15 lakh was erroneously delivered at her house. The CBI had alleged that the money had been demanded by Justice Nirmal Yadav. The money was delivered by Parkash Ram, a clerk of advocate Sanjiv Bansal, the then Additional Advocate General, Haryana, on the directions of Ravinder Singh, a Delhi-based businessman.
In a statement recorded before the CBI in 2008, advocate Pankaj Bhardwaj had stated that on August 13, 2008, he received a call from Bansal wherein Bansal asked him to share the details of one Nirmal Singh, who could be helpful to him. However, today he denied making such statement or mentioning about Nirmal Singh before the CBI.
Another witness, Dr Markenday Ahuja, an eye surgeon at a charitable hospital in Rohtak, had told the CBI in 2008 that on August 14 or 15, Bansal called him and narrated a story that on August 13, 2008, Ravinder Singh handed over Rs 15 lakh to him which was to be delivered to Justice Nirmal Yadav at her residence in Chandigarh, but due to mistake of his munshi, the money was delivered to the residence of another Justice Nirmaljeet Kaur.
He had also told the CBI that Bansal met him in Delhi and told him that he had given an affidavit to Ravinder Singh to sign.
If the same was signed by him, collect it from Ravinder Singh and send it to him. Accordingly, he contacted Ravinder Singh, who refused to sign any affidavit.
However, today in the court, the doctor said he didn't know Ravinder Singh.
Another witnesses Sourav Aggarwal and VK Gupta recorded their statements in the court today.
The witnesses supported the prosecution in their statement.
Out of nearly 81 witnesses in this case, seven have already turned hostile.
Defence counsel Vishal Garg Narwana said witnesses of the CBI were saying the truth in the court and the real facts were now coming before the court.