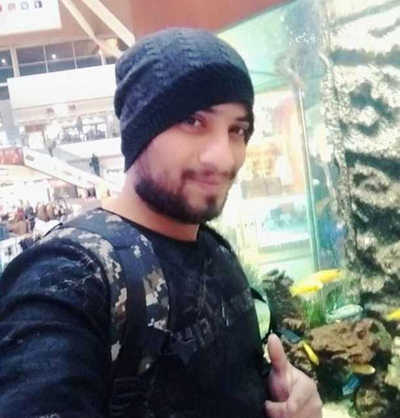 Tribune News Service
Mohali, August 26
Sleuths of the Punjab state cyber crime cell, along with a team of the Mohali police, have nabbed a national-level yoga instructor and chess player, Gaurav Verma (26), a student of a university in Ujjain, from Shajpur in Madhya Pradesh in connection with the card cloning case.
This is the seventh arrest in the case. With his arrest, Inspector Samarpal Singh, Station House Officer of the Punjab State Cyber police station, claimed that all members of the the gang involved in ATM/credit and debit card frauds to the tune of several lakhs of rupees across the country had been arrested. The team has already arrested the kingpin, Sumit from Banaras, Rahul Sharma, a resident of Mumbai, Arun from Madhya Pradesh, Mahesh from West Bengal, Karun Inder Pal from Agra and Saurabh in this connection.
The police team, comprising Inspector Samarpal Singh, Inspector Gurpreet Singh, SHO of the Phase 11 police station, Sub-Inspector Vikas Bhatia and Sub-Inspector Daljit Singh, was tracking the movement of Gaurav for the past few days.
Inspector Samarpal Singh claimed that they conducted several raids at various places in South India too in search of Gaurav during the past few days.
"Gaurav, known as the 'second commander' in the gang, was so clever that he broke all his mobile phones to avoid detection of his locations," said Inspector Samarpal Singh.
Gaurav had withdrawn money from ATMs in Mohali, Kharar, Chandigarh and other nearby areas. According to the police, he had withdrawn around Rs 25 lakh from ATMs in the Mohali and Chandigarh area in two-three days prior to leaving this place.
"He used to withdraw money from ATMs between 11 pm and 3 am. His images while withdrawing the money have been captured in CCTVs installed at ATM booths," said the police.
During preliminary interrogation, he confessed that they (the gang) had targeted nearly 500 victims across the country and withdrawn more than Rs 60 lakh from their accounts.
Gaurav was produced before a local court, which has remanded him in two-day police custody.
Comes from family of washermen
According to Inspector Samarpal Singh, Gaurav Verma belongs to a family of washermen. "He has four siblings. Gaurav has represented his university in national-level yoga competitions and various chess tourneys. In a bid to earn a quick buck, he came into the crime world after coming in contact with the kingpin of the gang, Sumit Jhingra," said Inspector Samarpal Singh.
Top News
Videos of protests from various university campuses where st...
INLD leader and MLA Abhay Chautala's son Karan Chautala wins...
Saini was hit and dragged by a white pickup truck at the int...
BJP's malicious attempt to defame the Yatra by using fake vi...
This is ostensibly the fourth CCTV footage that has emerged ...