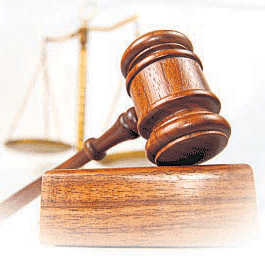 Tribune News Service
Mohali, March 31
The District Consumer Disputes Redressal Forum, Mohali, penalised the managements of e-market portal Myntra Designs Private Limited and Coracle Marketing and Services for charging GST on discounted item here.
Kharar resident Baljeet Singh had filed a complaint in this regard. The forum directed them to refund Rs 42.25, which was charged as GST by the sellers on the discounted item, with 6 per cent interest with effect from March 28, 2018 (the date of purchase of the item) and Rs 4,000 as compensation and cost of litigation.
In his complaint, Baljeet stated that he had purchased a shirt through online e-market portal on March 28, 2018. The MRP of the product was Rs 1,699 inclusive of all taxes and the discount offered on it was Rs 849. On the rate of the product after the discount, the seller charged Rs 891.45, including Rs 42.45 as GST, which the complainant termed as unfair trade practice on part of the seller.
In its reply, the Myntra management claimed that it was an online platform which is an intermediary for facilitating the transactions of sale and purchase through electronic commerce. Myntra also claimed that they were neither manufacturer nor seller or re-seller of the product and as such it has not collected any amount of tax/GST.
After hearing the parties in the case, the forum provided relief to the complainant and asked the sellers to make the payment of refund and the compensation within 30 days from the date of receipt of the certified copy of the order.
Top News
The Khalistan sympathiser said if the state government had t...
'Let us not be selective,' Solicitor General said while insi...
Counting of votes will take place on May 13
Deplores attempts by Rahul Gandhi to draw parallels between ...
Petitioner sought more time from the court for producing evi...