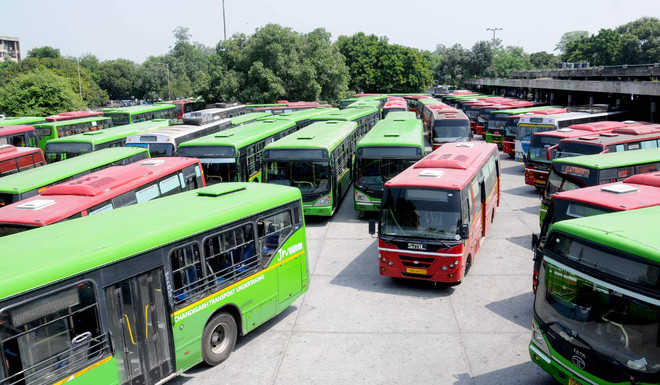 Ramkrishan Upadhyay
Tribune News Service
Chandigarh, July 3
The city's public transport system is set to undergo a transformation within next 26 months as the Administration has finalised a consultant to prepare and implement the intelligent public transportation system for Chandigarh Transport Undertaking (CTU) buses.
Sources said the work for the implementation of the World Bank project had been allotted to SGS-Tekia, a consortium of the companies of Sweden and India. The transformation plan is being carried out under the World Bank sponsored modernisation plan of the Chandigarh Transport Undertaking (CTU).
The CTU will soon sign an MoU with the consultant. The Administration had an agreement with World Bank on the implementation of the plan. Under the plan, the bank will release Rs 13 crore in the next two years.
The operations of the CTU will be modernised with IT-enabled services. A central control station is being planned which will help keep a track of buses through GPS units. The station will also monitor their movement. The system will give information related to buses in real time and the arrival time will be displayed on the screen at bus stands.
The people will be able to get the required information through a mobile phone. World Bank and the Ministry of Urban Development have agreed to provide funds for the Chandigarh Transport Undertaking. The system will also support the SMS facility for drivers to inform about their leave.
Computerised bus depots having LAN connections will be linked to the central control station.
Top News
The talks between the two foreign ministers will be held on ...
He will also lay the foundation stone of various development...
Action after security agencies flag data leak, extortion
The 29-year-old Harvard Law School student, who has been inv...