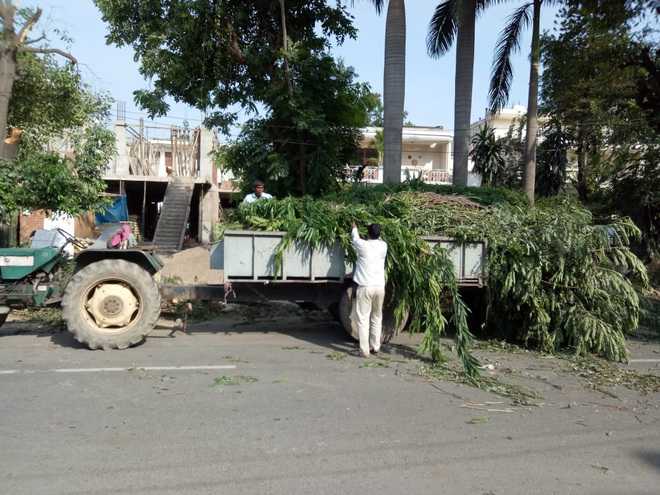 Tribune News Service
Chandigarh, September 19
MC Commissioner KK Yadav has directed the wings concerned of the corporation to clear horticulture waste, municipal solid waste and construction and demolition waste from different parts of the city within five days.
During the day, the horticulture wing cleared horticulture waste from the city, including pruned branches of trees, grass and dry leaves from parks, roadsides and other open areas. Besides, the sanitation wing cleared all sehaj safai kendras and other designated places of municipal solid waste, including from "garbage vulnerable points".
Zonal officers also visited their respective areas to inspect the cleanliness drives. Tilak Raj, Additional Commissioner, visited areas in Sector 18, 19 and 21, along with officials of the sanitation wing. During the visit, he found heaps of malba lying in back service lanes and kerbs/channels. He issued directions to the engineers concerned to get kerbs/channels cleaned at the earliest.