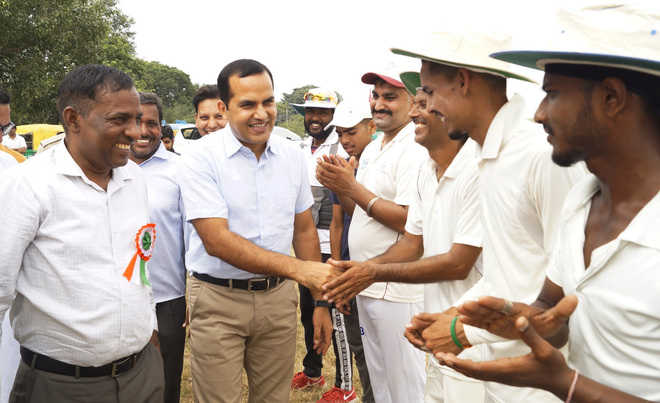 Tribune News Service
Chandigarh, September 15
MC Commissioner KK Yadav today said the feasibility to develop the open area near the waste dumping site as a ground for playing cricket will be checked. It it works out, it will be developed as per the guidelines of landfill to facilitate local children and players.
Yadav said, "The work for legacy mining of the waste lying in the landfill site will be started by the first week of October and another ground will be developed to play football matches."
He was addressing local residents and players during the "beat the plastic" campaign under which the corporation, in collaboration with the Dumping Ground Joint Action Committee, Dadu Majra, today organised a 20-20 Vishwakarma cricket tournament at the proposed theme park site near the dumping ground.
He said the MC would organise sports events in the dumping ground through its culture and sports committee and matches between the Commissioner's XI and the Mayor's XI will be played in the ground.
The Commissioner emphasised the need for "beating plastic" and urged local residents to join hands with the corporation to reduce the use of plastic and create awareness against it.
Earlier, Chandigarh Tribune had reported that the proposed site for a theme park-cum-cricket ground was bearing the brunt of government apathy.