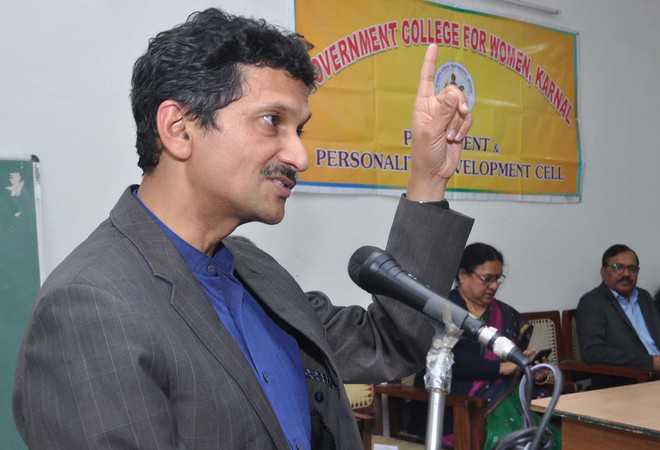 Chandigarh, June 16
All fathers must be role models for their children, says Vivek Atray, motivational speaker, author and former IAS officer.
He was the chief guest at an event to mark Father's Day at Senior Citizens' Home in Sector 43 here today.
The event was organised by Zorgers, a home and healthcare industry unit.
Vivek Atray talked about the role of a father in the growth journey of a child. Atray said: "Father's Day is a significant day in the annual calendar. All families should get together and celebrate such occasions with fervour. As the father of two girls, I must say that fatherhood is a special feeling day. Fathers must be role models for their children."
Varun Gupta, Founder and Director, Zorgers, said: "I cannot think of any need in childhood as strong as the need for a father's protection. I lost my dad at the age of 11. For me, my mother has been real dad all my life. I personally dedicate this day to her and seek the blessings of my beloved father and all elderly."
He said the day was dedicated to fathers, who, for some reason, had been staying apart or been unable to spend time with their children.
Dr Amandeep Kaur, parenting counselor, was the keynote speaker, who engaged in live counselling for parents. There were fun activities involving team engagement and an award for the best father-child duo was also given. — TNS
Top News
JD-U supremo to take oath as CM on Wednesday; BJP cries 'bet...
RJD leader Tejashwi Yadav had derisively named Kumar as 'pal...
MPs, MLAs of RJD and JD(U) held parallel meetings
18 MLAs, including state BJP president Chandrakant Patil, we...
He has no investment in any bond, share or mutual funds, doe...