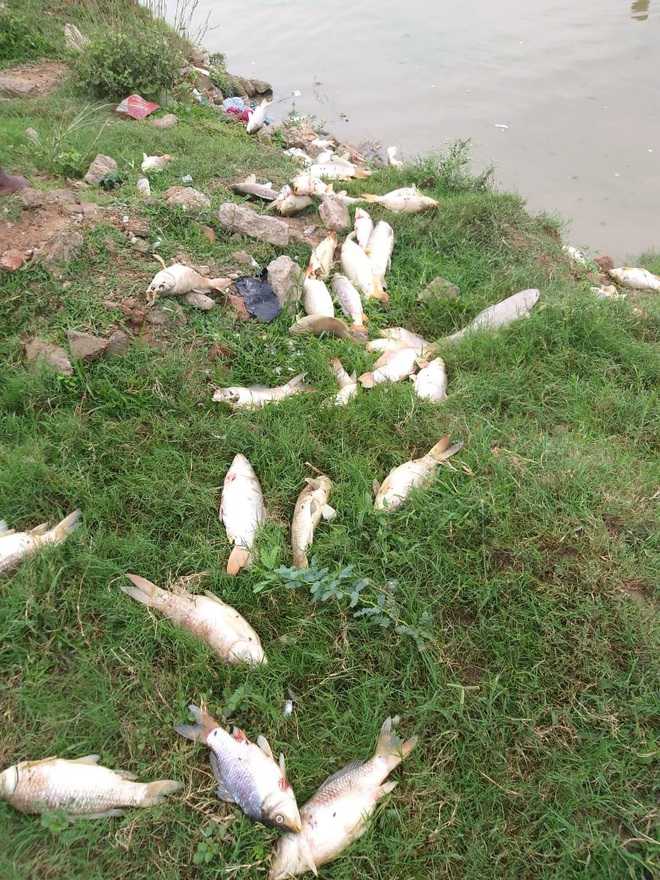 Our Correspondent
Dera Bassi, August 17
A large number of dead fish were found floating in a water body at Mubarikpur village here on Friday morning.
According to sources, hundreds of fish died in the water body at Mubarikpur village on Friday. Villagers passing along the pond found a large number of fish floating in the water body. Foul smell was emanating from the pond.
The residents informed the authorities concerned about the dead fish and officials of the civic body reached the spot.
As the news spread, people started thronging the water body and tried to take away as many fish as they could, but they were refrained from doing it as it might not be fit for consumption.
However, the villagers suspect that lack of oxygen or polluted water due to the release of effluents from industrial units might have killed the fish.
Meanwhile, officials from various departments, including PPCB, local administration, have been informed about the incident. They were expected to visit the village to take stock of the situation, said the sources.
The villagers have demanded that the water of the pond needs to be tested to understand the actual reason behind the deaths.
Top Stories