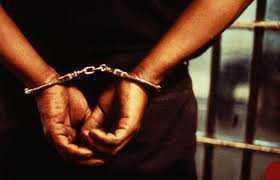 Tribune News Service
Chandigarh, November 15
The UT police have apprehended four juveniles for sodomising a 12-year-old boy in Sector 53.
Sources said the victim was sodomised by around five juveniles aged between 15 and 17 years at a park in Sector 53 on November 12. The sources claimed that the minor boys had also filmed the act in a mobile phone.
A police official said the victim got scared. Earlier, he did not tell his parents about the incident. Later, the boy revealed the incident to his father who approached the police.
The police got the victim's medical examination done and registered a case under Section 377 of the IPC and Section 6 of the POCSO Act at the Sector 36 police station.
The sources said on the identification of the victim, the suspects were identified and four of them were apprehended. One of the suspects was absconding, said a police official.