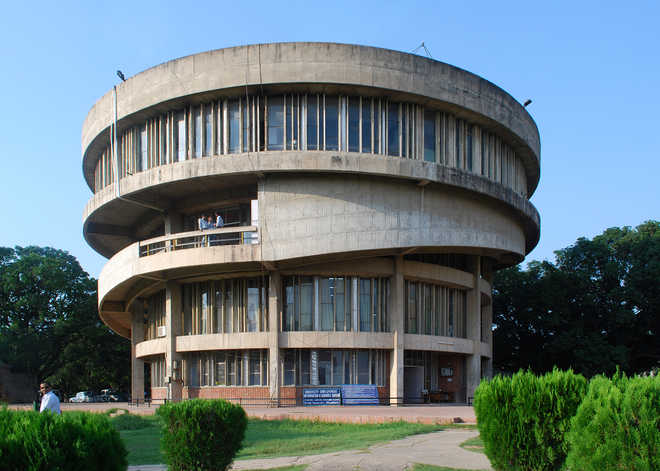 Tribune News Service
Chandigarh, September 21
The Panjab and Haryana High Court today issued a notice to Panjab University over alleged violation of the reservation policy during the admission process at the Department of Laws.
Department of Laws, PU, conducted counseling for the SC/ST/OBC students and for the general category students on August 22 and August 24, respectively.
On August 25, the Ambedkar Students Association (ASA) raised concerns over the violation of reservation policy and the Vice-Chancellor had constituted a committee, under the chairmanship of the Dean, University Instructions.
The Committee held its first meeting on July 29 and after taking note of the admission lists of the general category students and reserve category students, it directed the Department of Laws to revise the error in the lists, but in vain. Then, the committee held its second meeting on August 2 and directed the Department to consider the recommendation of the committee and revise its error list wherein the merit of the reserve category students (SC/ST/OBC) was higher than the open category students. Again, a meeting was held on August 3 by the committee and the Department of Laws was directed to revise the lists. When the recommendations of the committee were pending, reportedly, Prof Devinder, officiating chairperson of the Department of Laws, got approved the lists with errors from the DUI on August 4 and the recommendation of the committee was still in question.
On August 5, the Ambedkar Students Association staged a protest against the arbitrary action of the Department and the VC constituted a committee the same day. The new committee sent the matter for legal opinion, which is still pending.
One of the students, Anit Kumar, moved the High Court on August 29 and was admitted by the Department of Laws on August 30. His writ became infructuous on September 2, but the High Court issued notice to the university for refunding the late fee and total fee which he had paid at PURC Ludhiana.
After Anit Kumar, Vinod Kumar, a student who was aggrieved due to the "violation" of the reservation policy approached the High Court, following which the court issued notice to Panjab University. The court again clarified on September 17 that meritorious candidates from reserve category, who fall under the merit list for open category, should be considered as open category candidates.