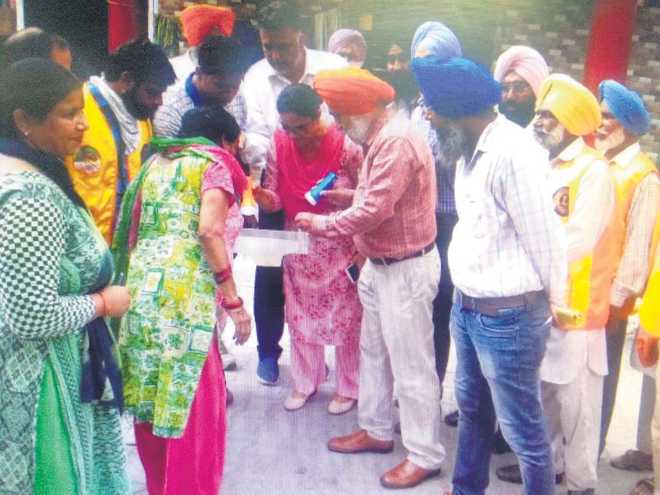 Tribune News Service
Patiala, August 9
Taking steps to curb the spread of dengue in the city, the Patiala Health Department has identified 72 high-risk areas.
The high-risk areas were identified on the basis of last year's dengue breakout points, said a health official.
With the arrival of monsoon, the possibility of the cases of a vector-borne disease has increased. Taking a note of the high vulnerability of dengue-spread, the newly-appointed Civil Surgeon, Manjit Singh, took an overview of the high-risk areas in the city.
He visited the Dhiru Majri area where he found dengue larvae breeding on the premises of localities. However, it was destroyed by the health team, immediately. To create more awareness among the city residents, the Health Department will be going door-to-door, to check the larvae breeding points, with the support of local bodies.
In fact, the local bodies have issued as many 200 challans, during the current season, where dengue larvae breeding points were found.
"Until now, people have not taken seriously campaign 'Every Friday as Dry Day'. The department has found a large number of containers in the houses where dengue larvae were breeding," said Civil Surgeon Manjit Singh.
Under this programme, the Health Department also sprays larvicides to control the spread. Last year, in spite of various preventive measures, which the state health department had undertaken, were unable to curtail the spread. In 2017, Patiala was on the second spot in the state with 2,434 positive cases for dengue.
Civil Surgeon said dengue wards had been created in all government health institutions for the management of dengue patients. In these dengue wards, all kind of supportive treatment is provided free of cost.
Civil Surgeon further said dengue-based ELISA test is conducted free of cost at Government Rajindra Hospital and Mata Kaushlya Hospital.
Dr Gurmeet, the Epidemiologist, said: "We have started a dengue larvae source reduction drive in the city, and I am hopeful this drive will be a great success."
Top News
2 others eject safely | Debris strewn across miles | Sukhoi,...
Visit comes ahead of NSA chief's US tour
Sarpanches of Haryana to hold 'chakka jam' against Amit Shah...