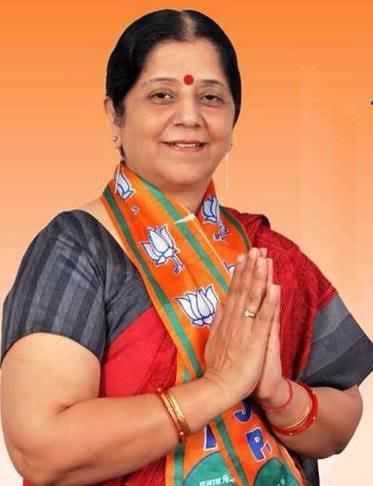 Sandeep Rana
Tribune News Service
Chandigarh, November 12
BJP councillors Heera Negi and Sunita Dhawan are emerging as the front runners for the post of city Mayor. Incumbent Mayor Rajesh Kalia's tenure is coming to an end on December 31.
Party insiders said Heera Negi was the choice of MP Kirron Kher's camp, while Sunita Dhawan's candidature was being pushed by city BJP president Sanjay Tandon's faction. This will be the fourth Mayor in the present MC (2017-2021). This time, the seat is reserved for a woman candidate.
However, two other candidates, councillors Asha Kumari Jaswal (from Tandon's group) and Raj Bala Malik (from Kher's faction), are also in the race. However, party leaders said their chances were slim as they had already been mayors and the saffron party wanted to give a chance to all councillors.
"Kher, as of now, has not shown her cards whether she will support Negi or Raj Bala Malik," said a councillor.
Sources said all of them had already started lobbying for the post.
Heera Negi, who is serving a second term as a councillor, said she had been associated with the BJP for 20-25 years and remained the vice-president of the Chandigarh BJP. She lost the Finance and Contract Committee elections in the present MC in 2017. She also unsuccessfully fought the mayoral poll in the previous MC term in 2015. However, she was elected Senior Deputy Mayor in 2014.
"Everybody wishes to become a Mayor, so do I. But I am party's 'siphai'. Whatever the party decides, I will abide by the decision," Negi told Chandigarh Tribune. While other main contender, Sunita Dhawan, a first-time councillor, said she entered into the BJP fold in 1989 when she got married as her in-laws belonged to the party. She has been Chandigarh Mahila Morcha president since 2012. She has been a non-controversial councillor and had not held any important position in the MC yet. However, she is the chairman of the MC's Art and Culture Committee. "Before joining the party, I was into social work in my hometown, Panipat. I am into it at present also. Being a woman, I am one of the contenders. I will accept whatever the party decides," she said.
Along with Mayor, senior deputy mayor and deputy mayor will also be elected in January 2020.
MP Kher said: "For me, all councillors are same. Whatever the Central leadership decides will be final."
Tandon said: "It is little early. Candidates have not been decided yet. We will decide it in consultation with the party High Command."
---
Controversies
In the past, there have been a lot of controversies over the mayoral candidate as both warring party factions have been adamant on their choice of candidate. In 2018, to oppose Moudgil, Jaswal, flanked by a few councillors, had rebelled against the party. With the present trend, it seems the two factions are getting the candidates for the Mayor's post on an alternative basis.
Previous Mayors in this term
Present MC (five-year term)
2017: Asha Kumari Jaswal (Tandon's faction)
2018: Davesh Moudgil, close confidant of former MP Satya Pal Jain (Kher's camp)
2019: Rajesh Kalia (Tandon's group)
Congress candidates
The Congress has three women candidates — Gurbax Rawat, Ravinder Kaur Gujral and Sheela Devi. However, in the camp of the grand old party, which has only five councillors in the kitty, there is no hustle-bustle till now. It is undecided on the candidate yet
BJP has stout majority
Total votes

27
Elected councillors

26
BJP

20
SAD (BJP alliance partner)

1
Congress

5
Ex officio member (MP)

1
Top Stories