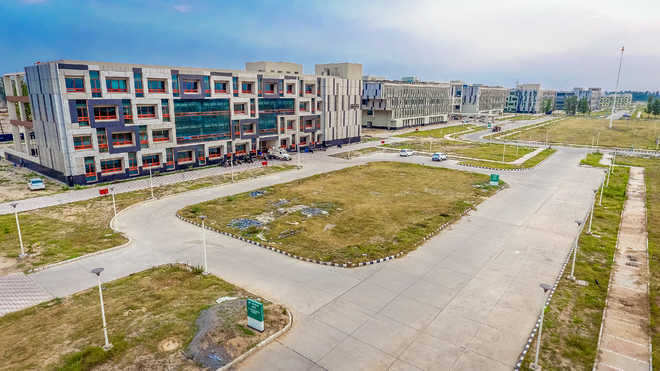 Tribune News Service
Ropar, June 7
The Indian Institute of Technology (IIT), Ropar, authorities announced to shift the institute to its permanent campus here today.
The new campus is built on 500 acres at the bank of Satluj. The institute, which started along with seven other such institutes in the country 11 years ago, was being run from its transit campus which used to be a polytechnic college.
Director SK Das said major academic departments — S Ramanujan Block (computer science and engineering), JC Bose Block (electrical engineering) and Satish Dhawan Block (mechanical engineering) — have already been shifted. The administration has been shifted to the M Visvesvaraya Block.
"The campus comprises two identical wings connected by a link corridor and has four floors. There are JEE/JAM and GATE offices on the ground floor of the building. It also has a large Senate Hall in the ground floor.
"The administrative building also houses Technology and Business Incubation Center," he said.
The boys' hostels have a capacity of 960 students and girls' hostels 260 students.