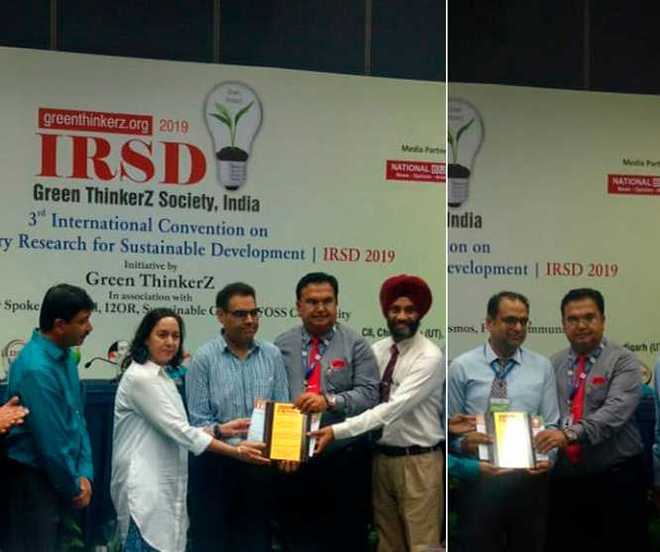 Chandigarh, April 5
The Indo Global Group of Colleges today won the academic excellence award in the institute category during the third international convention organised by Green Thinkerz Society at CII, Sector 31.
The convention on Inter disciplinary Research for Sustainable Development (IRSD-2019) was organised to recognise the achievements of institutions, academicians, researchers and technocrats in various fields of repute.
More than 1,000 nominations were received for different categories of awards.
The convention was organised in association with IIT-Bombay, Spoken Tutorial, I2OR, Sustainable Cosmos and FOSS community.
Dr Satinder Pal Ahuja and Dr Hardeep Singh Saini received the award. The duo, along with Dr Dinesh Arora of Chandigarh Engineering College, Landran, was honoured individually with academic leadership award on the basis of their contribution to academics, research and innovation in the field of engineering, technology and management. — TNS
Top News
Alleges minor's father forced to change stance
punjab assembly's special session on June 19-20
Daughter also made poll body chief | No role announced for n...