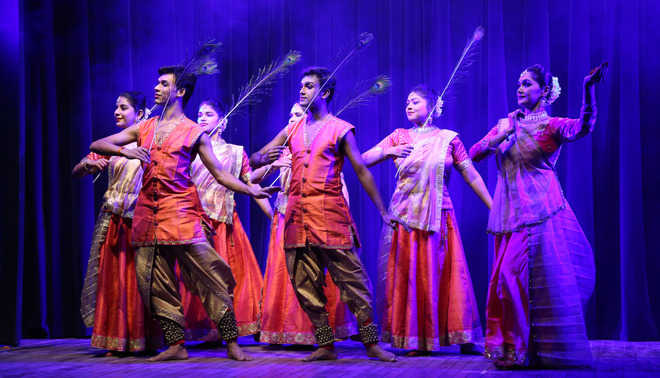 Our Correspondent
Chandigarh, October 20
Scintillating kathak presentations left the audience spellbound on the concluding day of the two-day Kathak Utsav, organised by Pracheen Kala Kendra in collaboration with Kathak Kendra, New Delhi, at Randhawa auditorium on Sunday.
Promising young kathak exponent Amit Gangani performed 'Ganesh Vandana' which was followed by traditional kathak studded with fundamental syllables of 'tode' , 'tukde' , 'parans' and 'gats'. He concluded with an impressive abhinaya piece 'Dashavatar' presenting on stage ten incarnations of Lord
Vishnu.
Dr Shobha Koser and Sajal Koser Guru Suchitra Mitra, Guru Jaikishan Maharaj and Pandit Sushil Jain honoured the artistes.