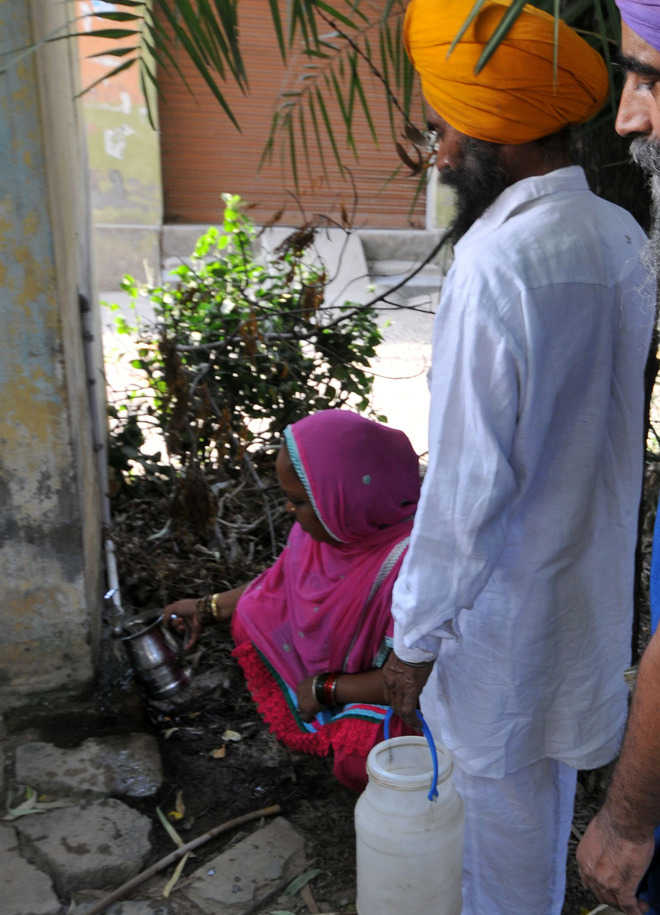 Tribune News Service
Mohali, October 15
With having poor sanitation conditions, wild growth and water accumulation all around, Kumbhra has been witnessing a rise in cases of malaria, viral fever and dengue of late.
If goes by the words of private doctors practicing at the village, a sudden rise in number of patients of viral fever, malaria, typhoid and even dengue were being noticed in and around the village.
As per Dr Pawan Jain of the area, over 50 patients turn up daily on an average to him for check-up. "Every day I found around eight to 10 patients suffering from typhoid. Cases of viral fever, malaria and even dengue are also on the rise in the area," Dr Jain said.
Dr Sangeeta, a private practitioner in the area, said the number of such patients was rising in the area.
"I got a number of patients, suffering from these diseases everyday from Kumbra, Sector 68, Sector 69 and nearby areas," she said.
Dr Jain, who is also a former municipal commissioner, said the area had become a breeding ground for mosquitoes.
"Garbage, being scattered all around, wild growth, water accumulation and other such factors have turned the area into a breeding ground for mosquitos. Adding insult to the injuries, the authorities, including the local Municipal Corporation and health officials, seemed to be least bothered about residents and the diseases here. No fogging in the area is being carried out for months. These factors contribute to the increasing number of cases of patients with such diseases," Dr Jain said.
A local resident, Balwinder Singh Kumbra, claimed that at present, there was a patient in every house.
"The other big problem we are facing here is the supply of contaminated drinking water. Being contaminated, the water is not potable but we are left with no choice but to use it," he said
He added that the dirty water also leading to spread of diseases in the area.
"The authorities, including the MC and health, should assess the situation in the village and do the needful to avoid any breakout of some major disease in the area, residents said.
Top News
State party chief Pratibha Singh, leader of the opposition M...
BJP MP Kirodi Lal Meena moved for leave to introduce the Bil...
A bench of Justices MR Shah and CT Ravikumar said that only ...
Average of assets per winning candidates in Himachal Pradesh...