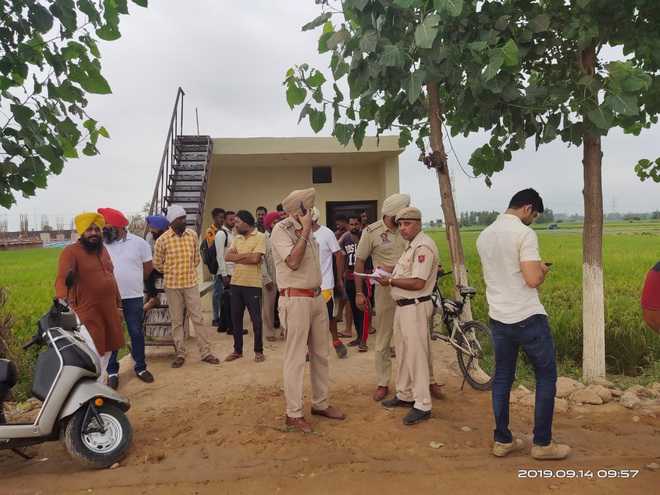 Our Correspondent
Zirakpur, September 14
Mystery shrouds the death of a man whose body was found in a room adjoining a tubewell on the outskirts of Ramgarh Buddha village, which falls under the jurisdiction of the Zirakpur police station, today.
The victim is yet to be identified. The body was found lying in a pool of blood, bearing injuring marks on chin and at the back of head.
The murder came to light this morning when Nirmal Singh, a farmer, went to take a round of his fields and saw blood coming out of the room adjoining his tubewell. He went inside and found a body lying on a cot. He informed the Zirakpur police, following which a team led by SHO Gurcharan Singh reached the spot.
It is still not clear whether the victim was murdered inside the room or the body was dumped there. Sources said a team of forensic experts also visited the crime scene and lifted some samples.
Police teams made announcements in the nearby villages in a bid to establish the identity of the victim but to no avail.
The body was shifted to the Civil Hospital for post-mortem where it will be kept for 72 hours for identification purpose. The police said the cause of death would be ascertained after receipt of autopsy report. DSP Gurbakshish Singh said, "A probe was on to ascertain the reason behind the crime and identify the perpetrators." A case of murder was registered against unidentified persons at the Zirakpur police station, the DSP added.
Top Stories