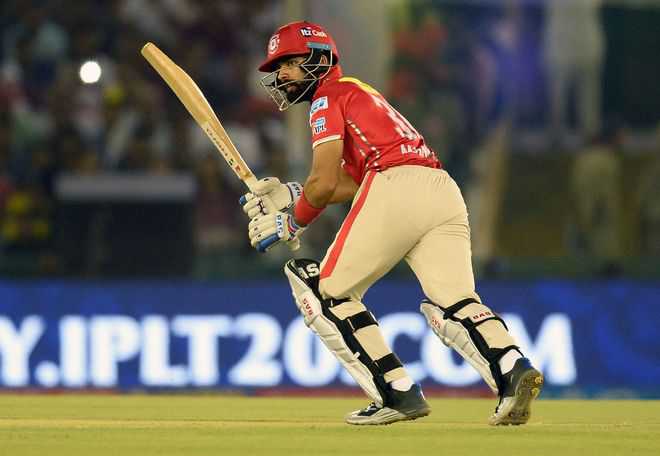 Tribune News Service
Chandigarh, September 21
Manan Vohra will lead the 15-member Chandigarh squad in the upcoming Vijay Hazare Trophy. Bipul Sharma has been appointed his deputy.
This is the first time Chandigarh will be competing in a BCCI recognised tournament after its parent association — UT Cricket Association (UTCA) — was granted affiliation the Indian cricket board in July.
Chandigarh will take on Cricket Association of Uttarakhand in their opening match at Dehradun on September 25, followed by matches against Meghalaya on September 28, Assam on September 30 and Nagaland on October 3.
The side will lock horns with Arunachal Pradesh on October 7 and face Manipur and Sikkim on October 10 and 12 respectively.
In their last two league matches, Chandigarh will meet Cricket Association of Pondicherry on October 14 and Cricket Association of Mizoram on October 16.
Apart from Vohra and his deputy, the squad includes Arjun Azad, Shivam Bhambri, Uday Kaul, Preetkamal, Gurinder Singh, Arpit Pannu, Barinder Sran, Suresh Nirmohi, Anirudh, Jaskaran Buttar, Gaurav Puri, Ankit Kaushik and Jaskaran Sohi.
The UTCA has also kept six players — Kunal Mahajan, Amit Prashar, Mandeep Singh, Gaurav Gambhir, Gurkirat Walia, Karanveer — on the standby list.
Squad
Manan Vohra (captain), Bipul Sharma (vice-captian), Arjun Azad, Shivam Bhambri, Uday Kaul (wicketkeeper), Preetkamal, Gurinder Singh, Arpit Pannu, Barinder Sran, Suresh Nirmohi, Anirudh, Jaskaran Buttar, Gaurav Puri, Ankit Kaushik, Jaskaran Sohi
Standby: Kunal Mahajan, Amit Prashar, Mandeep Singh, Gaurav Gambhir, Gurkirat Walia, Karanveer