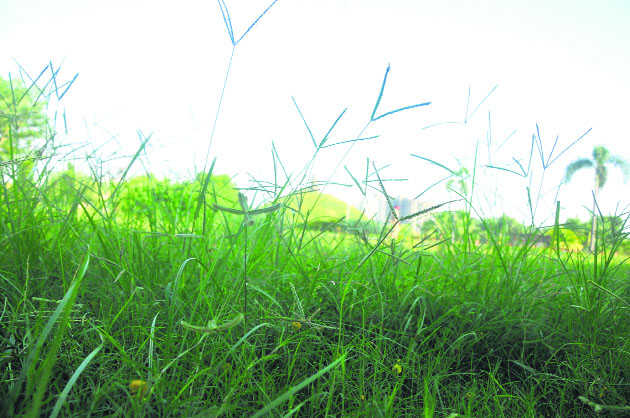 Mohali, September 14
Swine flu cases are on the rise in Mohali district witnessing more than a five-fold increase in positive cases as compared to last year. So far, as many as 5 swine flu deaths and 42 confirmed cases have been reported from the district this year.
In 2016, 8 persons had tested positive for swine flu and 3 deaths were reported. The Health Department has so far received samples of 192 suspected cases of swine flu.
One dengue-related death took place in 2017 as compared to four deaths last year. As per the Health Department, the total number of dengue cases stands at 186 this year.
The department has so far received samples of 444 suspected cases of dengue. As many as 91 cases of malaria have been reported in 2017 with no casualties so far as compared to 109 cases in 2016. Chikungunya cases have come down from 220 in 2016 to only 3 cases this year.
The authorities have failed to prevent the spread of H1N1 virus and vector-borne diseases. Dr Deepti Sharma, Epidemiologist (ISDP), Nodal Officer for swine flu at the Civil Hospital, Mohali, said the reason behind spurt in swine flu cases was variation in the gene of virus.
"The new Michigan strain is the reason behind the spurt in swine flu cases. Normally, swine flu virus spreads in winter season from November to March. There has been a change in the strain of virus, which has led to a rise in positive cases," she said.
Most cases are from the urban areas in Mohali. Of the 42 positive cases of swine flu, 10 have been reported from the rural areas and 32 are from the urban areas.
"Infants below the age of 5 and people above the age of 55 are more prone to contracting the virus. More than half of the positive cases (22) are infants and the elderly," she said. "The district hospital, sub-divisional hospitals, PHCs and CHCs have isolation wards and flu corners for screening and segregation of patients," she said.
Maximum dengue cases from Nayagaon
One person had died and as many as 186 cases of dengue have been reported from the district so far with Nayagaon recording the maximum number of cases. The number has significantly come down from last year when 2088 cases of dengue were reported and four people had died.
Dr Avtar Singh, Epidemiologist, said the dengue cases followed a cyclical trend. "Aedes aegypti mosquito bred more last year because of multiple factors. Last year, the rainfall was low but the humidity was considerably high, resulting in breeding."
Dr Singh said more than 50 per cent cases of Malaria in Mohali were migrants from Uttar Pradesh and Bihar who had come to the district for treatment. Dr Rita Bhardwaj, Civil Surgeon, Civil Hospital, said regular fogging and spraying was conducted so that mosquito larvae did not multiply. — TNS
No fogging
No fogging has been conducted in the last fortnight despite frequent rainfall. — Kuljeet Singh Bedi, Municipal Councillor, Phase 3B
Waste should be collected timely
The frequency of fogging needs to be increased and the waste should be collected in a timely manner to prevent dengue. — Satvir Singh Dhanoa, Municipal Councillor, Ward Number 23
Our teams are conducting fogging regularly. We have issued challans to 67 people during our drive to check dengue larvae at houses. Most cases of dengue are in Nayagaon. Only 29 cases have been reported from the Mohali city area. — Avneet Kaur, MC Joint Commissioner
Top News
Says wants it to commit constructively to establish facts
Blinken says it is 'important for India to work with the Can...
Says the US has engaged directly with the Indian government ...
However, neither the government body nor the politicians sin...
Canada's trade and ability to be a part of Indo-Pacific and ...