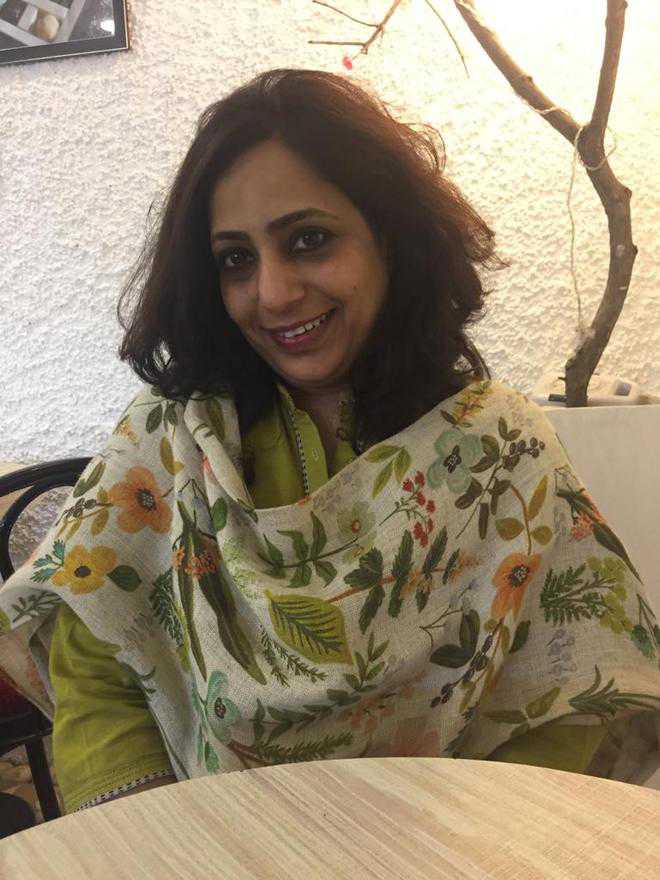 Sanjay Bumbroo
Tribune News Service
Panchkula, January 12
A doctor is never off duty, even while travelling. Dr Payal Puri Sharma proved this when she selflessly saved the life of a passenger on board an Air Canada flight from Toronto to New Delhi.
While returning from Toronto on December 31, she helped a 42-year-old man who collapsed during the flight. Being the only doctor on the aircraft, she offered her services immediately to the cabin crew seeking medical help for the person.
Talking to Chandigarh Tribune, Dr Payal, a general physician at the Civil Hospital, Sector 6, said she was sleeping when she heard shouts for help of a doctor. She raised her hand. She said she was seated in one of the rear seats of the aircraft. She stood up and saw a man, who was semi-conscious and breathing heavily. She immediately asked the crew to shift him to the business class seat so that he feels comfortable. Dr Payal then sought the apparatus to check blood pressure, which the cabin crew fetched from the crash cart kit.
Dr Payal said she asked the wife of the passenger if they were carrying medicines or medical prescription with them. However, she replied in negative.
She said the woman told her that the stock of the prescribed medicine had exhausted a day earlier and they were to purchase it after reaching India as the medicine was not available in Toronto. They were also not carrying the medical prescription with them in the cabin bag, she added.
Dr Payal, along with the aircraft crew, helped the passenger and revived him by conducting a cardiac massage using the standard process of resuscitation. Air hostesses brought the emergency health kit and oxygen tank. The oxygen-supplemented resuscitation was carried out. After this, Dr Payal gave the person medicine from the crash cart kit so that he could pass maximum urine. She said as the man's condition became normal within half an hour, she offered another sublingual medicine so that his BP turns normal.
She said as a general physician she had attended training for basic life support (BLS). She said every doctor and paramedic had been given BLS training by the state health department so as to enable them to provide emergency services.
Dr Payal said she had gone to Toronto for her son's admission. She said she had got a letter from Dr Jim Chung, Chief Medical Officer, Air Canada, thanking her for the medical assistance. "Now, the airline has provided me a voucher offering 30 per cent discount on future travel as a token of appreciation," added the doctor.
---
Dr Payal's Advice
Dr Payal Puri Sharma said while travelling by air, one should carry life-saving drugs or medical prescription as it becomes easy for a doctor or paramedic to offer immediate help in case of an emergency.
Top News
Both Houses adjourned for the day amid uproar over Adani iss...
Adani Group company stocks have lost over US$ 90 billion in ...
Total losses in stocks of 7 listed Adani group companies hit...
DGP said Arif was being handled by a Pak-based LeT terrorist...
Idol of Lord Ram's 'baalroop' carved out of these stones wil...