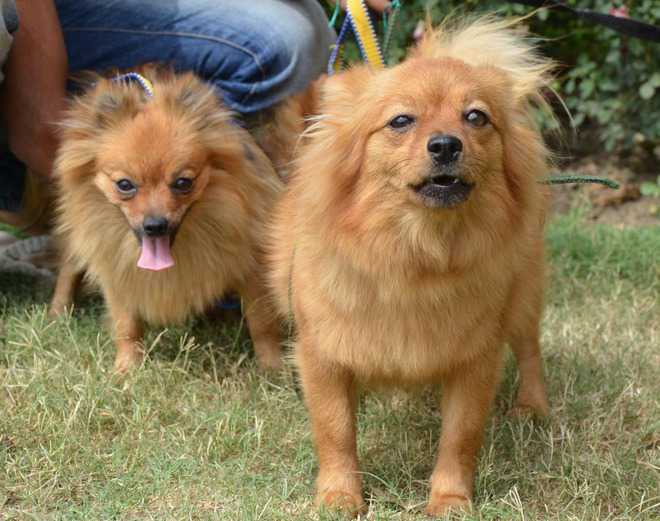 Ramkrishan Upadhyay
Tribune News Service
Chandigarh, October 16
Taking pet dogs to a public garden, Sukhna Lake or park being maintained by the Municipal Corporation or the Administration may soon invite a penalty of Rs 5,000 as the UT Administration is all set to issue the draft notification for an amendment to the pet bylaws-2010.
Sources said the Local Government Department of the Administration had received the draft prepared by the Municipal Corporation to make an amendment to the pet bylaws. The MC has proposed to enhance the penalty for all types of violations of pet bylaws by 10 times — from Rs 500 to Rs 5,000.
After seeking objections from the public, the amendment will be made. Under the bylaws, pets are not allowed to defecate at public places. The owner needs to ensure that a collar with a metal token issued by the registration authority is tied around the pet's neck. In case a dog defecates at these places, the owner shall arrange to get the excreta removed.
The draft also proposes to enhance the registration fee from Rs 200 to Rs 500. The Administration had earlier returned the draft to the MC with the direction of making some changes. The MC sent the draft after the agenda in this regard was approved by the General House of the corporation.
The sources said the MC had recently again sent the proposal after making the necessary changes sought by the Administration. As per the Chandigarh Registration of Pet Dogs Bylaws-2010, it is mandatory for dog owners to register each pet at the MC once the canine is four months old. Only two dogs are allowed per family. Residents lament that the MC has failed to implement the pet bylaws.
Baljinder Singh Bittu, president, FOSWAC, said owners taking their dogs to public parks without any fear of action was a common sight. He said defecation by dogs at parks was also common, which needed to be checked.
Top Stories