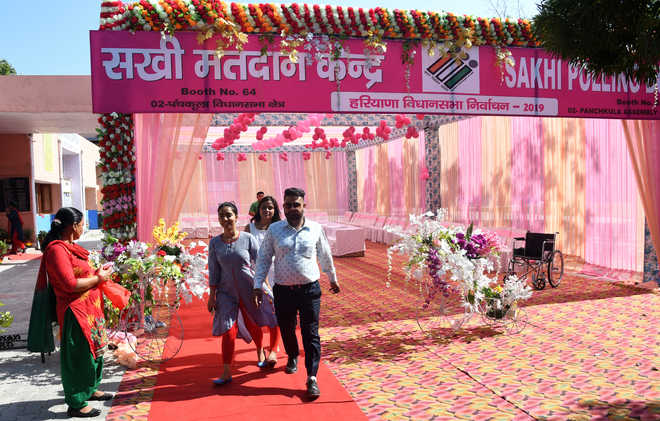 Tribune News Service
Panchkula, October 21
A pink booth was set up at Government Senior Secondary School in Sector 6 to encourage women voters. Booth number 64 witnessed only around 12 per cent polling, which was less as compared to the adjoining booths in the said polling centre.
The booth had witnessed one-sixth of the voter turnout as compared to other booths as the polling station in the school which had recorded nearly 60 per cent voter turnout.
According to information, Army men residing in the cantonment area, who had come for voting, complained that the polling booth was far away from their area. They demanded that the booth should have been set up in the adjoining area so that more and more people could have exercised their franchise.