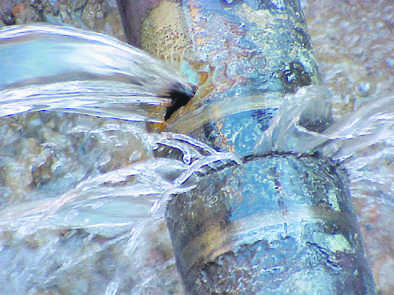 Tribune News Service
Chandigarh, June 25
A leakage in the water line between the ferrule and the water meter will invite a huge penalty as the UT Administration has given its nod to the water bylaws amendment rules, 2019. Under the new rules, on observing any such leakage, a notice will be served on the consumer asking him to get it plugged within two days.
In case of non-compliance, an amount of up to Rs 6,000 will be charged from the consumer. All service stations have been given one more opportunity to install a shallow tubewell within three months of the issue of the notification. In case they fail to do so, a one-time fine of Rs 2 lakh will be imposed on those using potable water and thereafter, Rs 5,000 per day will be charged till the approval for the installation of a shallow tubewell in their premises.
The charges for releasing new sewerage connections have also been increased. Residents will have to pay Rs 1,000 for flats having a covered area of up to 500 sq ft. Those having a covered area above 500 sq ft and up to 1,000 sq ft will be charged Rs 2,000 and those having a covered area above 1,000 sq ft will be charged Rs 4,000.
An amount of Rs 2,000 will be charged for houses up to 10 marla, Rs 4,000 for plot sizes above 10 marla and up to 1 kanal, Rs 6,000 for above 1 kanal and Rs 20,000 each for hotels and institutions. If a consumer is found using a booster, he will be charged a fine up to Rs 5,000 and the motor will be confiscated. For the second offence, a fine of Rs 10,000 will be imposed.
Top Stories