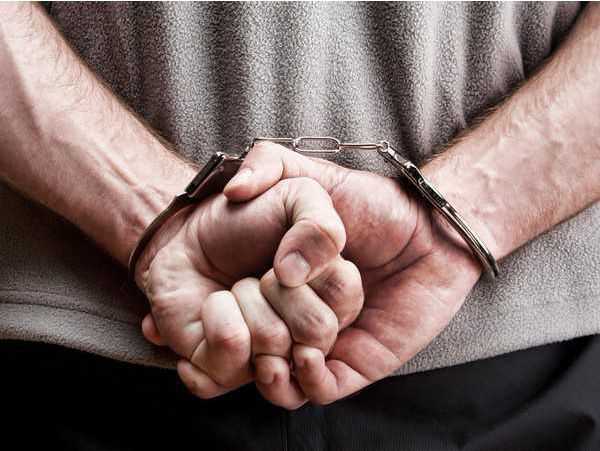 Tribune News Service
Chandigarh, October 18
A proclaimed offender (PO), who had cheated a city resident to the tune of Rs 1.60 crore, has been arrested by the Chandigarh Police.
The suspect, Vikram Singh Dhiman, was detained by the Jaipur International Airport Authority while he was trying to leave the country on a fake passport.
The complainant, Sunil Chopra, a resident of Sector 18, said Dhiman offered to sell a house in Sector 2, Panchkula. The deal was settled for Rs 1.80 crore, out of which Rs 1.62 crore was paid by Sunil Chopra with the assurance by Dhiman, his family and Harpreet Kamal that the ownership of the house will be transferred. An agreement to sell was executed on October 25, 2012, between Dhiman and Chopra.
However, in June 2013, the house was transferred in the name of Sahib Bhatia and Neeraj Bhatia.
Consequently, a case of cheating was registered against Dhiman in March 2014 at the Sector 19 police station here. Dhiman had been absconding since then.
During investigation, the police got confirmation from the Assistant Director, CFB, IB (MHA), Government of India, that the suspect boarded a flight from Delhi to Dubai on November 2, 2013.
In 2014, a red corner notice was issued against Dhiman by the crime branch in order to nab him and a lookout notice was also issued against him. In September 2015, Dhiman was declared a PO by a local court.
Police officials said on October 16, Dhiman was trying to leave the country by using a fake passport. He was detained at the Jaipur airport. The UT crime branch was informed about it.
The UT police went to Jaipur and arrested the suspect. He was produced in a court today, which remanded him in three-day police remand.
Before fleeing abroad, Dhiman had lodged a petition in the Punjab and Haryana High Court pleading threat to his life from some inspectors and sub-inspectors of the Chandigarh Police. As he escaped to Dubai, his son lodged an FIR of kidnapping with the Panchkula police to mislead the police authorities.
Sources said Dhiman had returned to India through Indonesia three months ago. He was staying in Gurugram and managed to obtain a new passport on a Gurugram address. He was scheduled to board an Indonesia-bound flight from the Jaipur International Airport when the airport authorities apprehended him.
Top Stories